Zenhiser has announced the release of Dubtech Breaks and 1986 Drum Beats, two new sample packs.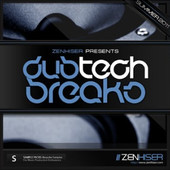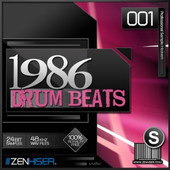 New Zenhiser sample libraries
Dubtech Breaks

– Fusing the world of Dubstep, Tech and Breaks has created a new monster in the Zenhiser drum beat library. 60 spanking new Dubtech Breaks with over 3 passes per beat deliver a collection over 250 exclusive Dubtech Beats which are simply eargasmic. We love supplying sample packs that are a little off the mark here, which means you get samples and loops that simply haven't been heard before which gives your music productions a cutting edge that no one currently has. 'Dubtech Breaks' encompasses all this, perfect for Dubstep, essential for Breaks and a must for all Tech heads.

1986 Drum Beats

– It seems that every year we document the 80s drum sounds they just get better an better. '1986 Drum Beats' is starting to add the icing to the cake with this 80s drum beat collection. Packed full of over 40 drum loops with 3 -4 passes per drum beat delivers 132 pristine 80's sounding drum beats that sound just as good at home in your music productions today as the day they were made.
Dubtech Breaks is available to purchase as a download for $19.99 AUD, 1986 Drum Beats is $14.99 AUD.
More information: Zenhiser