Zenhiser has released a third volume in the Psytrance for Serum series of soundsets.
The pack includes a collection of 150 sounds for those who enjoy labels such as Hommega, Nano, TesseractStudio, Iboga and Main Stage.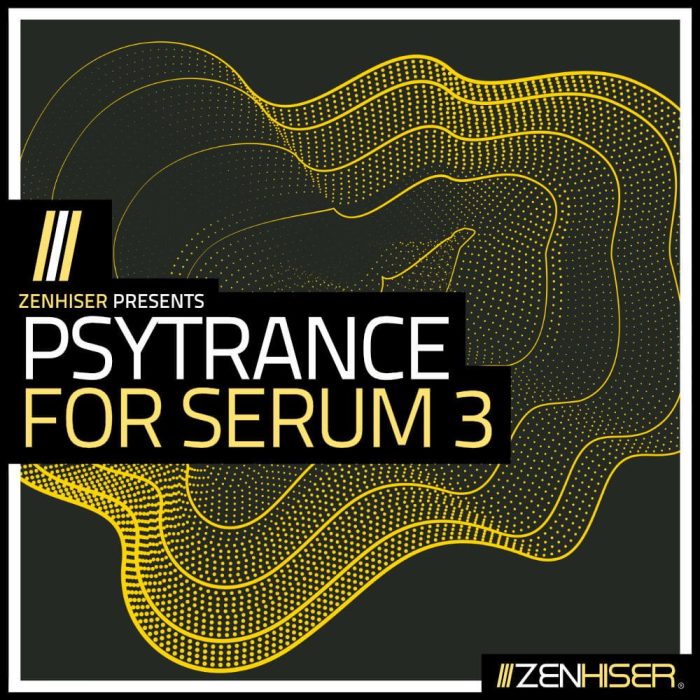 You asked we delivered. 'Psytrance For Serum 3' blends seamlessly with our two previous Psytrance preset packs to construct an immortal collection of hypnotising sounds for Xfer Serum. This stunning collection pushes Serum's potential way past previous limitations, arming you with a turbocharged Psy synth capable of immeasurable proportions.

Tucked away within the 150 preset libraries you'll find pounding bass sounds, throbbing synths, intricate sequences, tight drums, evolving atmospheres, evocative chords and mind-altering fx. Combine this with 4 inspirational song starters and you've got a critical stockpile of Psytrance sounds. We've included midi for exceptional programming possibilities and a list showcasing the presets used within the stems showcasing its full potential. Paying homage to the biggest Psytrance producers, 'Psytrance For Serum 3' focuses it's exemplary sound on people including Astrix, Outsiders, GMS, Tristan, Avalon, Freaked Frequency, Zyce, E-Clip, Talpa, Shanti & Deedrah. Years of production wealth has been poured into this preset collection, allowing us to combine some of the biggest bassline sounds, most moving sequences and outer worldly fx you have ever heard.
The soundset is available from Loopmasters for £34.95 GBP.
More information: Zenhiser