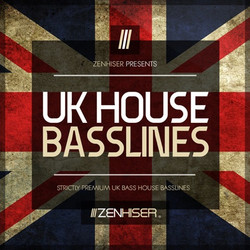 Zenhiser has announced the release of UK House Basslines and Dark Techno FX, two new sample packs.
215 basslines strong means this Bass House sample collection delivers a multitude of options and exceptional bass heavy hooks ready to be used and abused. Suited perfectly to sit with swung out drums UK House Basslines focuses on analogue basslines with silky smooth rhythms and jackin' patterns, it really is the perfect array of basslines for now.

UK House Basslines as with all our sample packs consists of perfectly looped basslines so drop and play is instantaneous, every bass loop is also created as 24bit 44.1khz wav files so compatibility is never an issue and the quality & clarity is superb. Each bassline is a powerful song starter, there is multitude of styles and patterns, so if you're a classic UK House fan of first time round producer appreciating Bass House then this is the sample pack for you.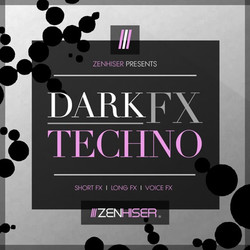 Are your Techno tracks lacking shine? Well Zenhiser's got the fix, 'Dark Techno FX'. 350 techno fx segregated into three folders, short, long and voice. The first, short contains percussive hit fx, metallic sweep sounds, tech one shots, rhythmic mini pattern fx and more. The second, long delves more into fx that move, warp, rise and adjust over time, it's the perfect collection of sound fx for transitions and subjective atmosphere. The third folder and most interesting is Voices, there you'll find a multitude of vocal fx ranging from vocoded sayings through to Dalek fx instructions, this is what set's this sample pack apart from the rest.

Each sample within Dark Techno FX is 24bit 44.1khz wav files so compatibility is never an issue and the quality & clarity as always is superb. Every sample has been top and tailed so positioning is right on the money. So if you're a Techno producer, remixer or just looking to move into the genre then this is perfect fx pack for you.
The sample packs are available to purchase for $30 AUD each.
More information: Zenhiser