Zplane Development has launched a Cyber Week sale, offering a 30% discount on its products.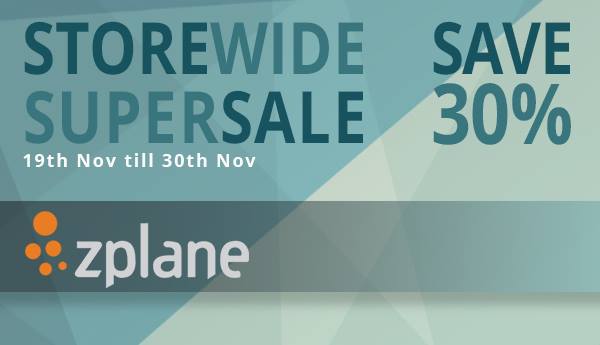 zplane is a research-focused company that provides state-of-the-art music processing/analysis technology and know-how to the music industry. Our passion is to combine our backgrounds, sound engineering, classical musical education, making rock'n'roll with scientific approaches to open up new ways of producing and processing music on computers.
The sale includes the Elastique Pitch V2 real-time pitch shifting and élastiqueAAX time & pitch manipulation plugin for Pro Tools. Also 30% off is the reTune real-time multi-pitch modifiation effect, ppmulator and ppmbatch loudness tools, and the Vielklang Instant Harmony plugin.
The offer expires November 30th, 2018. Use coupon code CYBERDEAL at checkout or purchase at distributor Plugin Boutique.
More information: Zplane Development