zplane development has released an update to its PPMulatorXL cross-platform peak programme meter plugin for Windows and Mac.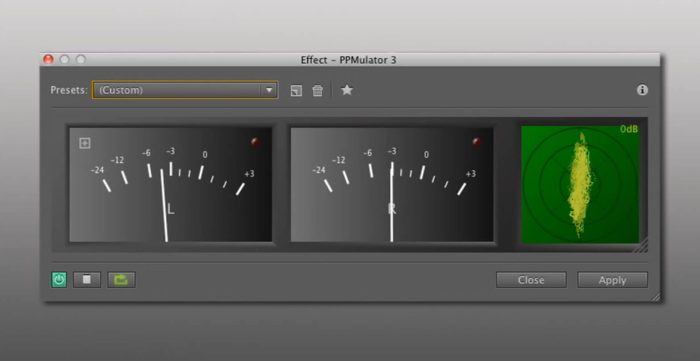 This plugin provides a precisely calibrated workspace for recording, editing, mixing and mastering. The plug-in is available in two versions: PPMulator+ and PPMulatorXL; the latter offers additional features such as EBU R128 loudness metering and batch audio file processing.
Changes in PPMulatorXL v3.4.0
Removed: RTAS support.
Removed: Windows XP support.
New: VST3 support.
New: added support for 10 channel IO busses.
New: added support for Dolby Atmos 7.0.2 and 7.1.2 tracks for AAX.
New: added true digital meter.
New: added file drag and drop for batch processing in the standalone.
Fixed (Win): crashes on un/locking plugin to host when it hasn't been fully initialized (Adobe Premiere CC / Windows).
Fixed (OSX): offline rendering can lead to sections of silence in the outputed audio.
Fixed: wrong ppm meter visualization on overloaded input signals.
The update is free is for all existing customers. New users can purchase PPMulatorXL for 119 EUR incl. VAT. It is available in VST, AU and VST plugin formats.
More information: zplane development