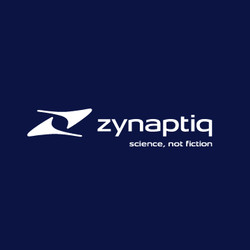 Zynaptiq has announced the recent acquisition of The DSP Dimension and Surround SFX, and all of their assets and technologies, effective January 1st, 2014.
About The DSP Dimension
Founded in 2005 by Stephan Bernsee as audio and image technology research and development firm, The DSP Dimension is widely known for its critically acclaimed DIRAC time stretching technology, its feature-based RTmorph sound morphing software, as well as its cutting edge audio, speech, speaker, gesture and face recognition technologies. The DSP Dimension web site has also become a widely popular repository for various tutorials on audio signal processing written to explain digital signal processing techniques from an engineer's hands-on perspective with a minimum amount of math.
Zynaptiq will continue to offer all available The DSP Dimension technologies for licensing and The DSP Dimension team will continue to provide tech support under the new owner.
About Surround SFX
Founded in 2006 by Denis Goekdag, Surround SFX specialises in the design, production and licensing of audio content and creative effects processing algorithms, as well as sound design for games, film and advertising. Their content has been used in conjunction with products and media by Native Instruments, Terratec, Elysia, BMW Mini, VW, Hyundai and more.
"The acquisition of The DSP Dimension and Surround SFX extends our business scope and product range significantly" said Denis Goekdag, Surround SFX founder and CEO at Zynaptiq.

"Integrating these assets with our existing IP opens up exciting new options in signal acquisition and processing, that our users and clients will benefit from greatly in the near future." added Stephan Bernsee, founder of The DSP Dimension and CTO at Zynaptiq.
Zynaptiq GmbH, based in Hannover, Germany, creates audio software based on artificial intelligence technology, and is known for their award-winning UNVEIL reverb removal, UNFILTER adaptive equalization and PITCHMAP real-time polyphonic pitch processing plug-ins.
More information: Zynaptiq