Zynaptiq has announced released version 1.2.0 of its Intensity mixing, mastering and sound design effect plugin.
Version 1.2 brings some improvements and fixes, including an output monitoring source selector and input gain control.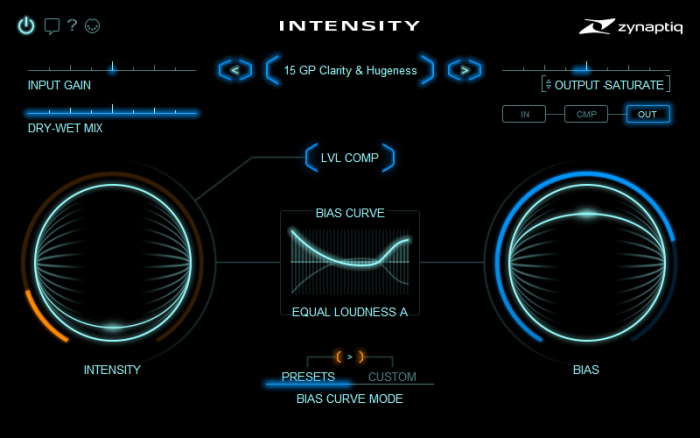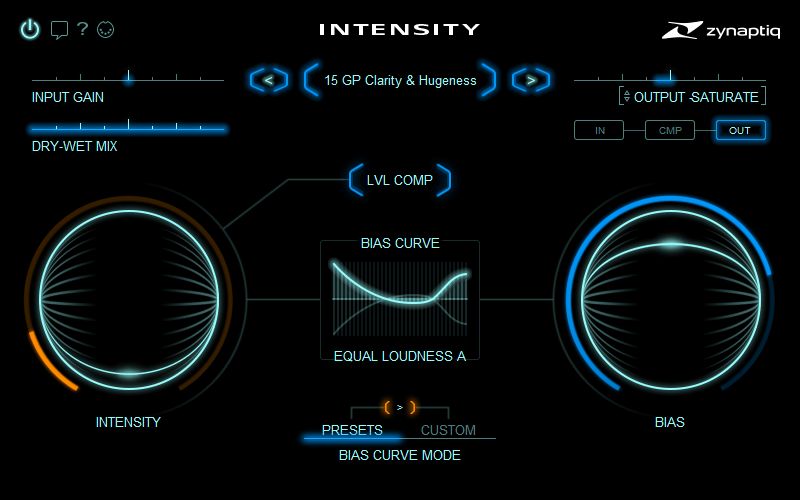 Built on techniques typically found in facial recognition algorithms, INTENSITY brings out a sound's inherent detail, increases its perceived loudness and density, and adds insane amounts of clarity.

The unique algorithm carves out important signal features – making sounds sound more like themselves – and is operated with essentially one control.

Between the proprietary algorithm and an optional soft-knee saturating limiter in the plugin's output stage, INTENSITY also excels at attaining maximum loudness and creating a beautifully aggressive tone.
Changes in Intensity v1.2.0
New output monitoring source selector allows quick switching between input, output and loudness compensated output signals.
The new loudness compensated monitor path is based on continuous loudness measurement.
New input gain control with a range of +- 24dB.
Fixed an issue that could cause instabilities in some 32-bit configurations.
Intensity for Windows and macOS is still available at a 60% introductory discount until August 1st (regular 149 EUR).
More information: Zynaptiq Intensity