NUSofting releases Anything Mod & Tube Gain Booster AU + Anything Mod 1.01
NUSofting has announced the release of Anything Mod and Tube Gain Booster in AudioUnit format for Mac.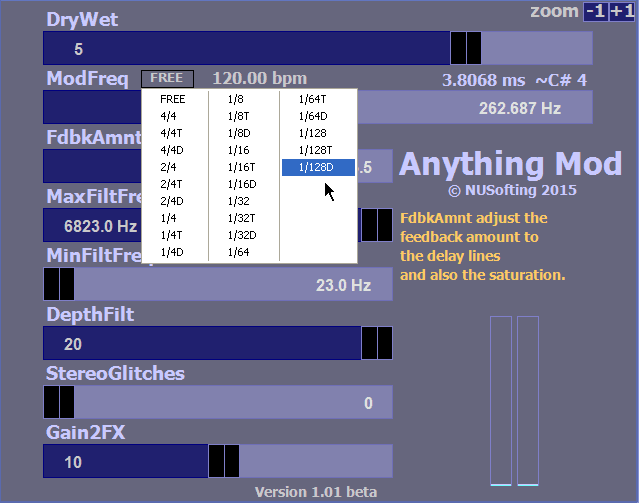 NUSofting released the AU and VST, 32-bit and 64-bit for Mac OS X, of Anything Mod and Tube Gain Booster free audio effects.
NUSofting released also Anything Mod 1.01 update for Windows with resizeable custom GUI and new features: tempo divisions selector and peak meters.

The Mac AM and TGB plugins are at version 1.0 and use the default host GUI. They were tested in a few hosts so far, so consider them in beta stage and please report any bugs.
More information: NUSofting