Virharmonic launches Black Friday Sale
Virharmonic has announced its first Black Friday Sale, offering discounts on its choral sample libraries for UVI Workstation.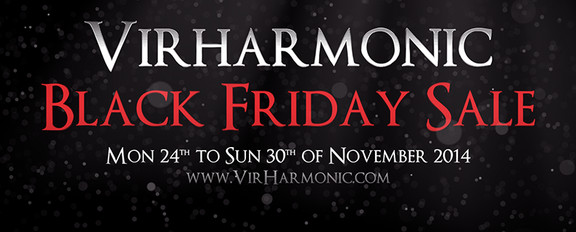 From Now until 30th November, Virharmonic is offering its Choral Bundle at $599 saving $300 off all our choirs combined. That's a full word building adult choir, boys choir, young mens choir, four adult soloists and one boy soloist.

Also individually…

Soloists of Prague – $50 saving – Four Word Building Adult soloists from the Prague Philharmonic Choir.

Voices of Prague – $100 saving – Word Building Adult Choir from the Prague Philharmonic Choir.
The sale ends November 30th, 2014.
More information: Virharmonic