Samples From Mars has released a collection of hardware 909 loops treated with outboard gear and creative processing to provide authentic 909 grooves.
For this pack, Samples From Mars recorded hundreds of loops ranging from clean, unadulterated transients to trashy, squared-waved 909 trash, including analog pitch modulating snare rolls by hand, shuffling tom flams, and more.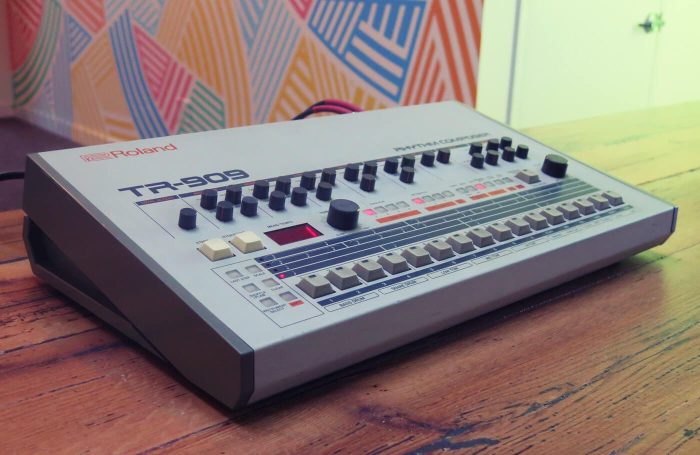 Opting for a variety of both straight and shuffled rhythms, we recorded everything from simple and dry to complex patterns with over-the-top outboard processing. We focused on capturing different types of loops that would be applicable at different stages of your production process. The more stripped-down loops and patterns are great for inserting into pre-existing productions, while the more effected and unique loops are a great starting point or background energy. In the same way, the individual drum loops provide a much greater level of flexibility and detail, while the whole beats and tops can get you started a lot quicker. All of this is to say there should be something for everybody in here.

A great thing about recording loops is that time-based hardware FX will have more of an impact than when sampling one shots, since you're literally dealing with longer audio length, which means there's more oppurtunity to hear the results of time-based FX modulation.

So we ran beats through an old 'n funky spring reverb, compressed it, and then sent it to the mercurial ADR Compex compressor, gate, expander, / overall mystery machine. We wound up with a similar signal chain to "When the Levee Breaks" but with 909 sequences. TLDR; the 909 and John Bonham used to have nothing in common, so we decided to change that.

We also ran the 909 through a huge modular, Lexicon PCM42, and a keep-it-cheap "90s station", using many of the same techniques that groups like Daft Punk and Model 500 made standard in their early productions, driving the 909 into (original) 1642 Mackie pres and through classic Ibanez and Lexicon single rack effects units.
909 Loops From Mars features
500 Raw 909 Loops, 120 BPM.
Whole Beats, Individual Drum Loops, Tops & Combos.
24 bit WAV, REX2, & Apple Loops formats.
1.6 GB total content.
909 Loops From Mars is available for purchase for $29 USD.
More information: Samples From Mars / 909 Loops From Mars