99Sounds has launched Percussa Toolbox, a free collection of percussion samples which were recorded and edited by Richard Gould.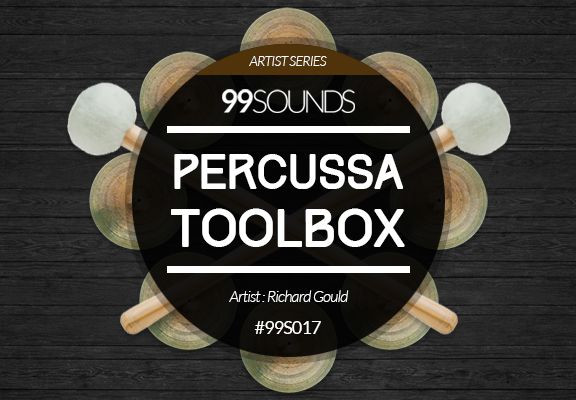 Being more than just a simple collection of percussion hits, Percussa Toolbox provides an interesting set of SFX sounds which were created using some less common techniques such as bowed cymbals and some quite rare percussive instruments such as the ocean drum and the thunder tube.

The library also contains an assortment of standard percussion samples featuring the sounds of shakers, cymbals, rain sticks and chimes.
Percussa Toolbox features
89 percussion samples, 24-bit WAV format, 96 kHz stereo.
Includes 16 bowed cymbals, 4 cabassa samples, 10 chimes, 19 cymbal samples, 6 frame drums, 5 metal shakers, 11 ocean drums, 3 rain sticks, 7 shakers, 8 thunder tube samples.
348 MB size on disk (172 MB download).
The sample pack is a free download at 99Sounds.
More information: 99Sounds / Percussa Toolbox