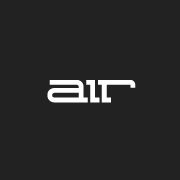 A.I.R. Music Technology has introduced Ignite, a new software solution with a revolutionary approach to music creation.
Ignite is a discrete, standalone music ideation and creation software built from the ground up to spark creative ideas and enable musicians to build songs in an organic fashion. It's not another DAW with complicated controls or engineering-centric workflow. In fact, it's not a DAW at all.

With Ignite, musicians are set free from the rigid and stale interfaces of the past. Ignite conforms to the user's creative process and represents a fresh way of thinking about music creation—a way that complements and energizes a musician's natural workflow. It's a whole new way of creating, capturing, and sharing musical ideas and compositions, the perfect creative partner for a musician. Ignite helps musicians unlock creative energy and construct songs in an instinctive and satisfying way. Songs can then be exported to a sequencer or DAW if desired.
At the heart of Ignite is its non-linear Arranger, which replaces the traditional timeline and tracks-and lanes format. Just open the software, connect an M-Audio keyboard and start capturing musical ideas. Individual ideas can be snapped together in pairs or groups to intuitively construct entire songs. Ignite's Smart MIDI technology assists in the creation of chords, phrases, patterns, and complex arrangements, and five premium virtual instrument expansions are included. All of Ignite's built-in instruments and included expansions are based on A.I.R.'s professional virtual instruments, which were originally developed for Pro Tools.
"We are very proud to announce Ignite. This is the result of more than a year of research and development, blood, sweat and tears. It is exciting for the whole team to see it come to life," said Samara Winterfeld, Principal Product Manager, A.I.R. Music Technology. "We're musicians who were never really satisfied with the music-making experience on any DAW, so we built Ignite for ourselves and for musicians everywhere who want to capture and develop their musical ideas in ways that are intuitive and inspiring. This first release introduces key features that are central to the product. We have many more new features in development and look forward to sharing them soon."
Ignite provides an immediate outlet for natural music creation and ideation—its unique tab interface eliminates distraction, presenting users with all the tools they need for each step of the process and nothing more. Select an instrument, record, edit MIDI in the Piano Roll View, organize and arrange clips and more, all in a clean, inviting interface with straightforward controls and zero clutter.
With Ignite, musical collaboration and sharing are easier than ever. Its Sharing Tab includes direct links to SoundCloud, Facebook, email and more. Ideas can be shared instantly, empowering musicians to craft, collaborate and create songs together, whether they're separated by a few miles or on different continents.
Ignite 1.0 is focused specifically on the keyboardist's workflow. Beginning in Q3 of 2012, all M-Audio keyboard controllers will ship with Ignite included, and other brands in the inMusic family will include Ignite with select products. This initial product release will be followed by a number of scheduled releases designed to address the complete music creation process. These processes span content access, music creation, collaboration, finishing, publishing and live performance for both keyboard-based musicians and those recording audio from analog sources.
A.I.R. will unveil Ignite at Booth 800 at the 2012 Summer NAMM show in Nashville, Tennessee, July 12-14.
More information: inMusic