A.O.M. has announced the release of an update to its audio effect plugins for Windows and Mac.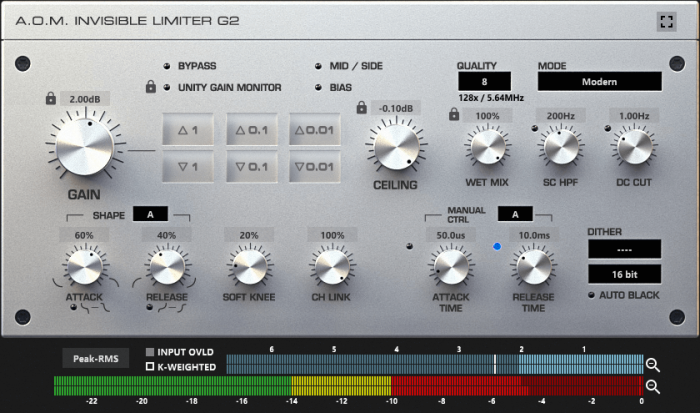 Version 1.9.5 includes the following improvements:
New parameter snapshot feature (supersedes A/B comparison feature).
Support for hierarchy in factory presets.
Support for undoing parameter reset.
Support for wheel increment/decrement in drop-down list.
Added support for evaluation license.
(Windows) New plugin zoom feature.
(Invisible Limiter / Invisible Limiter G2) Show internal sampling rate in quality parameter.
(Invisible Limiter G2) Slightly decreased CPU load.
(tranQuilizr) New unit to bandwidth value.
The update also comes with various bug fixes and changes, which you can find in the News section of A.O.M.'s website.
More information: A.O.M.