Abletunes has announced Urban Drums, a sample pack featuring a large collection of analog drum samples.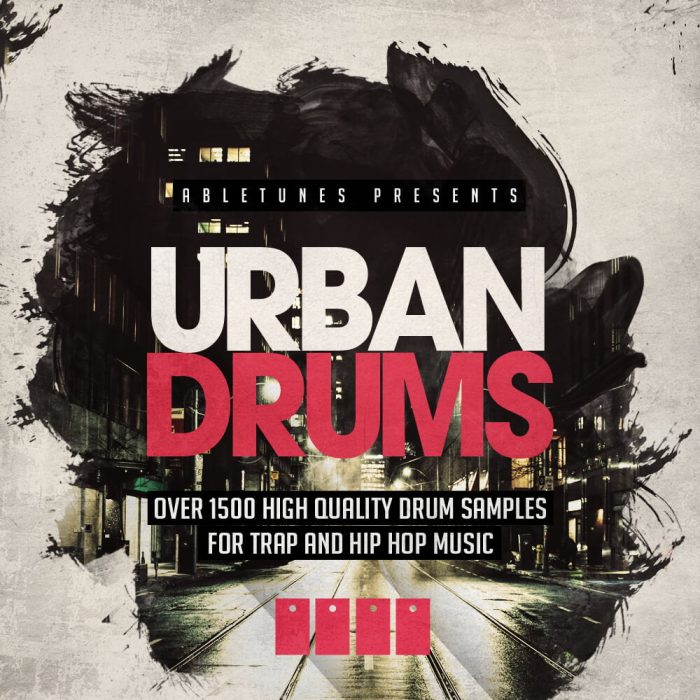 "Urban Drums" is a huge sample pack that features 1500+ analog drum one shots specially designed for the most popular urban music genres: classic and Hybrid Trap, Hip-Hop, R&B, Future Bass and Pop.

Inspired by a wide range of artists – from DJ Khaled, Drake and Rick Ross to Dillon Francis, Carnage, DJ Snake, Aero Chord and Major Lazer to name a few.

For this sample pack we recorded the iconic Roland TR 808 and TR 909 drum machines, a whole range of Elektron Analog Rytm machines, added huge 808s from Jomox MBase 01, various samples from Access Virus B, latin percussions and several acoustic drum sets.

Next, we loaded them into the Analog Rytm sampler and layered with various samples, machines and processed with analog filters and effects. By combining classic and modern drum machines with contemporary sound design techniques, this sample pack delivers a warm and punchy analog drum samples that really cut through the mix.
Urban Drums features
360 Long Kick Drum samples (808s) – original and processed Roland TR 808 bassdrums, huge 808 style samples made with Jomox, EDM-influenced, layered samples made with Elektron Analog Rytm.
300 Short Kick Drum samples – from deep, subby and punchy Hip-Hop kicks to "clicky" EDM-influenced samples.
160 Clap samples – from classic TR-808 samples to layered and processed clap samples.
300 Snare samples – from the classic 808/909 samples to modern punchy, layered, high tuned and processed snare drum samples.
150 Closed Hi Hats and 100 Open Hi Hats – tight, crisp and sharp hi-hats recorded from acoustic kits, various drum machines and synths. Layered and processed with Analog Rytm and Access Virus.
150 Percussion samples – shakers, maracas, tambourines, finger snaps, electronic toms and various percussive elements.
80 Ride and 20 Crash samples – dirty, noisy, crispy – acoustic and electronic.
50 Bonus Vocal Chants and 25 Effects (impacts, bells, noise effects).
Urban Drums is on sale for $79 USD (regular $99 USD).
More information: Abletunes / Urban Drums