Adam Monroe Music has released an updated of the Adam Monroe's Rotary Organ, a virtual instrument that is designed to simulate the sound of the Hammond B3 organ.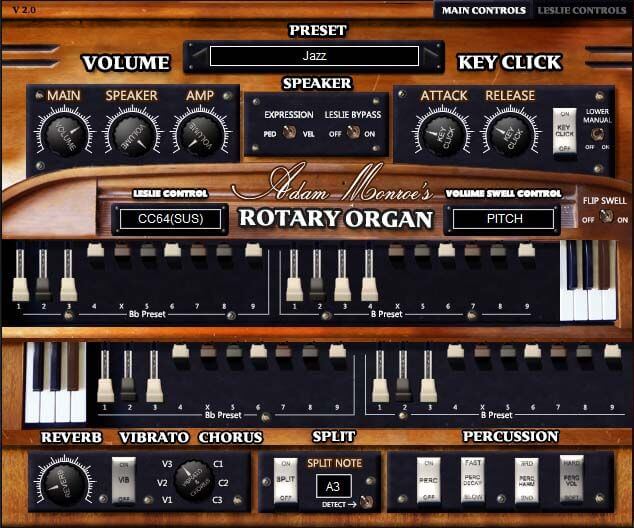 Adam Monroe's Rotary Organ was sampled from a Hammond M3 tonewheel Organ. The end goal was to simulate the sound of a Hammondnd B3 organ with rotating Leslie Speaker inside of a VST/AU/AAX plugin. Every drawbar on every note was sampled individually via the organ's built-in speaker through a Neumann TLM 102 microphone.
Changes in Adam Monroe's Rotary Organ v2.0
Amplifiers based on Vacuum Tube simulations.
Speaker/EQ Curves.
A Soft/Bright Switch and an "Angle" Knob to control brightness.
Many new Presets, bringing the total to 95.
Controls for Bottom and Upper Rotor Pan+Volume.
A Knob to control Percussion Cut+Boost.
Volume and Panning controls for the Leslie and DI signals.
A Reverb Size Knob.
Delay, Chorus, Noise, and Mellow Knobs.
Assignable Volume Swell and Leslie MIDI Controls.
"Whoosh" (Simulated Leslie air).
More accurate Bottom and Upper Rotor Speeds.
Available in VST, AU and AAX plugin formats, the Rotary Organ costs $25 USD.
More information: Adam Monroe Music