Pyramind has announced it will be hosting another Advanced Sound Design for Serum class, an interactive workshop that allows you to work along with Chris Gear in an online setting and ask questions in real time to make sure you comprehend everything.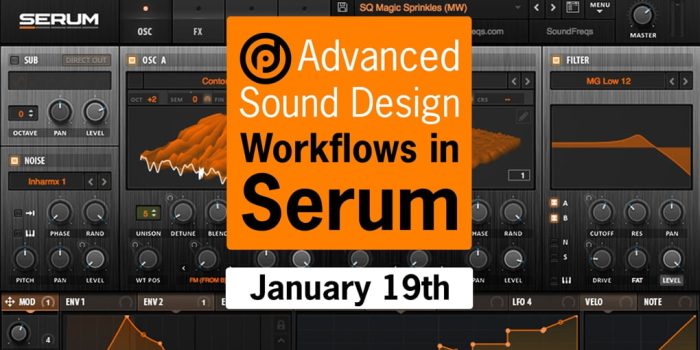 Dive deeper into Serum and unlock potential you didn't know about and learn new tips and tricks from a professional sound designer who has spent years developing innovative workflows for a wide range of sound design tools and artists.
Discover new ways to streamline your sound design processes so you can achieve better sounds faster and with a more professional delivery. Learn how to use more of Serum's advanced features to make your sounds more flexible, so you can get more out of them.
In this workshop you will learn about:
Designing truly original and unique wavetables.
Manipulating shapes and images for sound design.
Building a better selection of sound design resources (wavetables, effects, samples, custom noise types, presets, etc.).
Building better workflows and templates.
Analog emulation tips and tricks.
Gaining greater modulation control.
The workshop comes with exclusive sound design resources, including samples, presets, images and more, as well as a special bonus gift.
Tickets are available now for $39.99 USD until January 18th. Day-of-event tickets are $59.99 USD. Prices ex. fees.
More information: Pyramind