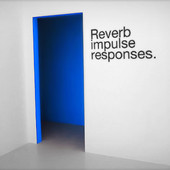 Adventure Kid has released AKIR Springer, a free collection of reverb impulse responses.
These impulse responses will create a stable and clean spring reverb sound. I wanted a nice spring reverb sound but couldn't find a plug (that didn't use the iLok madness) so I tried to program one.

The plugin is a great example of my mad skillz as a programmer as it takes about 98% of my CPU at a 200 milliseconds long buffer. In other words; useless if you want to use more than one plugin at a time or want to do anything were your DAW is even remotely responsive. The whole business was so unfulfilling until I made some impulse responses through it. The spring reverb could be sad to have 3 springs.
The AKIR Springer pack, and some variations on the original are available at no cost.
More information: Adventure Kid