Animatek has released version 3.1 of the Ultimate Ztep Zequencer, the creative 16-step sequencer Max for Live device for Ableton Live.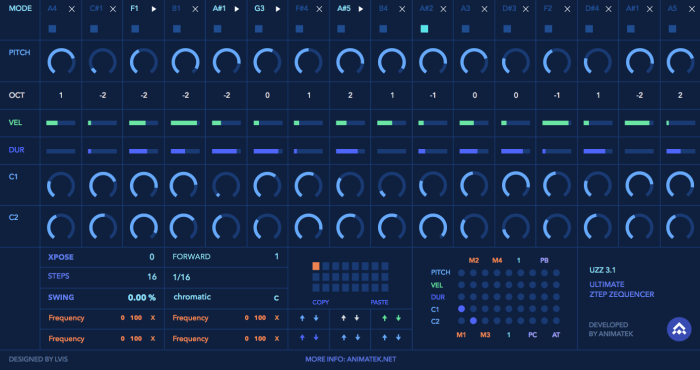 The update makes the sequencer compatible with Live 10. The code has been rewritten and optimized to 48%, making it very fast.
UZZ 3.1 is a step sequencer created in Max for Live for Ableton. With this device you can create amazing sequences by modifying their parameters randomly and also you can automate any parameter of Ableton using a powerful matrix of modulation device.
Changes in Ultimate Ztep Zequencer v3.1
Code reduction of 48% making it super fast.
Issues in the interface have been corrected.
No longer required to use SHIFT + click to save the preset. The current preset is automatically stored when you move to the next one.
Option to copy and paste presets.
Compatibility with Ableton Live 10 and with PUSH banks (Experimental).
Ultimate Ztep Zequencer is available for purchase for 9 EUR.
More information: Animatek