Applied Acoustics Systems has announced it is extending its Summer sale on the Professional Series instruments.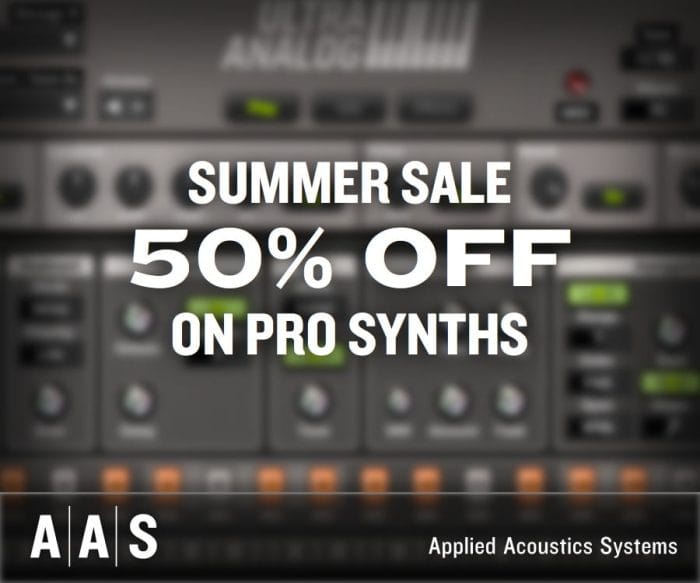 Indeed, Chromaphone, Lounge Lizard EP-4, String Studio VS-2, Tassman 4, and Ultra Analog VA-2 are at 50% off the regular price.

Additionally, Strum GS-2 is at only $149—a $50 discount. And finally, the Modeling Collection is at only $299—a $200 discount.
The sale ends August 31st, 2015.
More information: Applied Acoustics Systems