Arturia has released version 1.2 of it Pigments hybrid wavetable/virtual analog software synthesizer.
This is the first major free update to Pigments since the instrument's initial release in December 2018, refining its sequencer, adding new features, new presets, and a major improvement for owners of Native Instruments controllers: NKS compatibility.
Pigments is a new, exciting software synthesizer from Arturia. Combining the best of two worlds, it features hugely powerful, cutting-edge wavetable synthesis, as well as the most accurate virtual analog.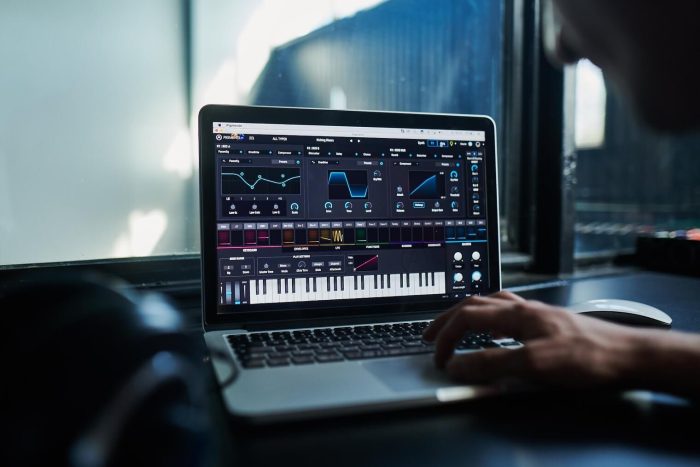 Changes in Pigments v1.2
New Sound Store: Find exciting new preset sound banks from within Pigments. New themed banks will be added regularly, giving users a whole new range of sounds to explore.
SUPER mode: A new unison detune voice mode lets you beef up your oscillator up with the style of the famous "JP" supersaw.
Sequencer revamp: A new visual layout, with the added ability to set different clock divisions for each lane in the sequencer or arpeggiator.
NKS Compatible: Great news for owners of Maschine or Komplete Kontrol. Pigments is now fully compliant with Native Instruments NKS control format, instantly smart-mapping key parameters.
Extra Combinator: A third combinator has been added, giving you more sound-shaping potential. A new "Map" type lets you remap any incoming modulation source.
Updated envelope: Minimum value for the attack times has been reduced, letting you achieve even sharper envelope modulation for super-nasty sounds.
Microtuning: Want to be a bit more free with your tuning? Now you can select alternative keyboard scales, as well as import your own .scl and .tun files.
50 new presets: Dozens more factory preset sounds have been added that make use of the new capabilities of the Pigments audio engine updates in version 1.2.
Lots of small enhancements: New Aftertouch curves, Mod source hovering displays, integrated Filter tutorials, and bug fixes to give you the best experience ever.
Pigments is on sale for $149 USD / 149 EUR through July 4th, 2019 (regular 199 USD/EUR) from Arturia and distributor Plugin Boutique.
Owners of Pigments can upgrade to the new version for free.