The free cross-platform Audacity multi-track audio editor and recorder software has been updated to version 2.3.2 for Windows, macOS and Linux.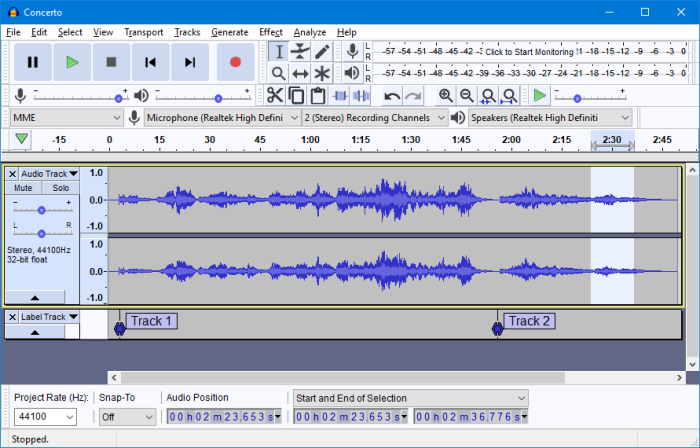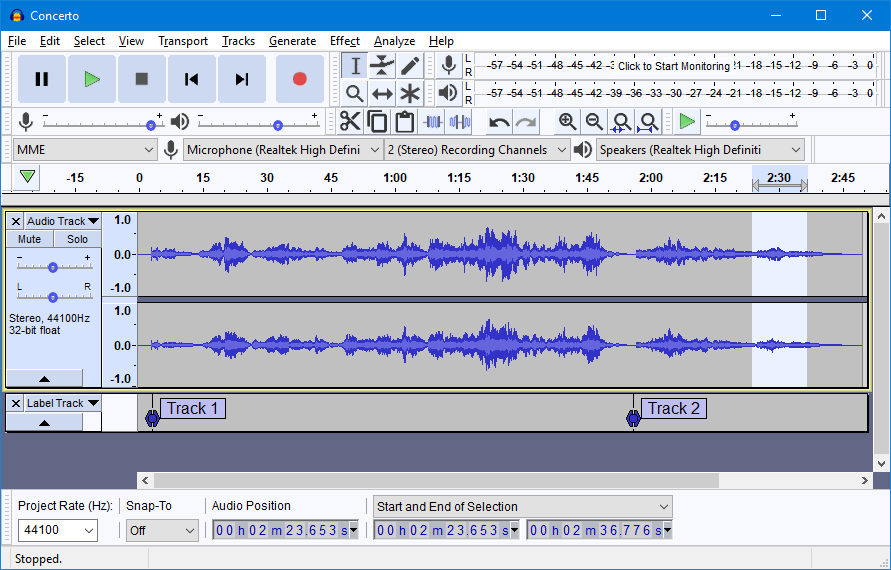 The updated version now comes with the LAME mp3 encoder.
The LAME library, which is needed for exporting MP3 audio files, is now built-in to Audacity on Windows and macOS as a part of the application.

With previous releases it was necessary to download and locate the LAME library as an optional extra. If you go to Libraries Preferences you will see that the option to locate the library is no longer there and the dialog tells you what version of LAME is built-in.
Changes in Audacity v2.3.2
Audacity now includes the LAME mp3 encoder.
There is a new 'Select' button in the track panel to select the whole track.
Audacity mod-script-pipe for driving Audacity from Python now comes with Audacity and can be enabled via preferences.
Type to Create a Label is now off by default.
A plug-in installer for Nyquist now provides a file browser for selecting '.NY' files to install.
Over 20 bugs in 2.3.1 fixed, including any accessibility bugs on macOS and a crash which occurred if append-recording to a collapsed track.
Audacity is available for download for Windows, Mac OS X, GNU/Linux and other operating systems.
More information: Audacity