Audible Genius has announced the launch of its Studio Contest 2020, an opportunity to win a $1,000 gift card.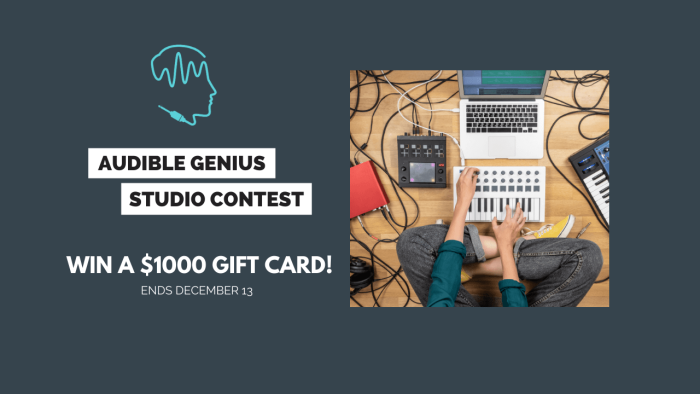 You create an original beat/instrumental in any style with our free online DAW (the Studio) at audiblegenius.com/studio and submit it by Dec 13. That's it.

Contest is open for submissions starting Dec 8. Deadline to submit is December 13 @ 11:59 PM EST

Grand prize winner will get a $1000 gift card to Sweetwater, Thomann, or Music Store Professional (winner's choice) and a dedicated post about them, their music and how good looking they are on the Audible Genius blog, and social media channels.
Two runner-ups will each receive a $100 gift card, with honorable mention on our blog.
The submitted tracks will be judged on rhythmic feel, uniqueness, quality and affinity.
More information: Audible Genius