Plugin Boutique has launched an exclusive sale on MixChecker and MixChecker Pro, the audio software that allows you to check your mixes with simulations of various monitor systems and consumer devices.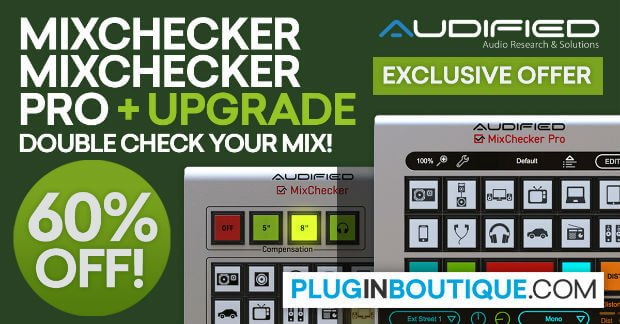 The Pro version includes new simulations and allows you to create sets of simulations.
Everyone who mixes content for the audience has to make sure that the mixes sound great on every consumer device.

It can be done quickly and easily with MixChecker or MixChecker Pro. With tons of new features, the two let you simulate the exact surroundings and devices of your listeners. Because You Mix for the People.
MixChecker features
Simulations of many additional consumer devices.
Simulation of device distortion.
Background noise.
Auto advance function.
Remote control from iOS, Android and browsers.
Simple user interface.
MixChecker and MixChecker Pro are on sale at 60% off until January 14th, 2019. The upgrade to Pro is also 60% off during the promotion.
More information: Audified