Audio Damage has announced its Blue Monday Sale, offering a 40% discount on its products.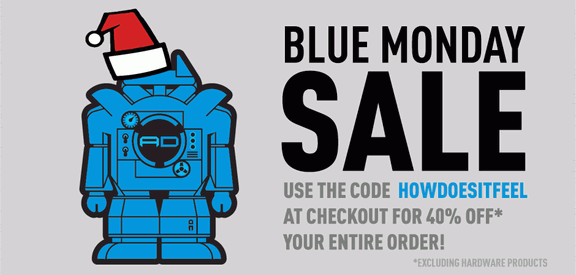 Our annual Blue Monday Sale is now active! Use the code HOWDOESITFEEL at check-out for 40% off your entire order*, including bundles. This is the biggest discount we've ever had, and you can take advantage of our brief fit of insanity. Visit theAudio Damage store now!

*excluding hardware products, sorry! Our agreements with the retailers that carry our hardware products preclude this sort of crazy behavior.
The sale ends December 2nd, 2013.
More information: Audio Damage