Audio Ease has announced the release of the 360pan suite, a collection of tools for working with 360 VR videos.
The suite includes 360pan and 360 monitor, two plugins that allow you attach sounds to moving objects and preview the ambisonics stream using the same algorithm YouTube uses to decode ambisonics to the binaural audio for headphones.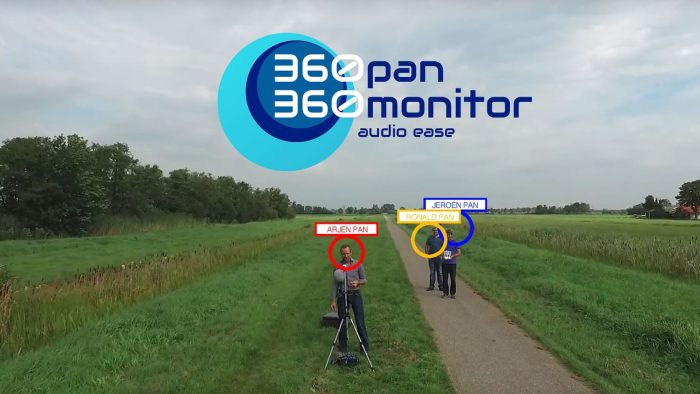 If you need to produce audio for 360 VR videos for YouTube, you need to closely pan sounds onto the objects in the video. You also need to output an ambisonics stream for upload, and you want to listen to it exactly the way it will sound on YouTube, interactively turning while seeing what you'll see on YouTube. All this can very easily be done with just two Pro Tools AAX or VST plug-ins, no syncing or background apps required.

360pan solves the problem of attaching sounds to moving objects in 360-videos. To pan sounds accurately onto objects you automate multiple source 'pucks' by dragging these around in the Pro Tools video window itself.

360monitor shows you an interactively turning preview of the 360 video by grabbing videoframes right from the Pro Tools video window, so it is always sync with playback. The audio turns along with it by using the exact YouTube algorithm to decode ambisonics to binaural audio for headphones. Interactive immersive video and audio right from within Pro Tools without no TC syncing or background apps required.

Originally intended for the Pro Tools community that wants to do audio post production for YouTube, this release is AAX Mac only. VST support will follow soon.
Also in the making is a set of converters that convert between the different ambisonics channel ordering conventions, and a panner for ambisonics input sounds.
The 360pan suite is available for purchase for $299 USD / 249 EUR.
More information: Audio Ease / 360pan suite