AudioRealism has announced public beta version 2.9 of AudioRealism Bass Line 2 for Windows, a virtual bass line synthesizer instrument.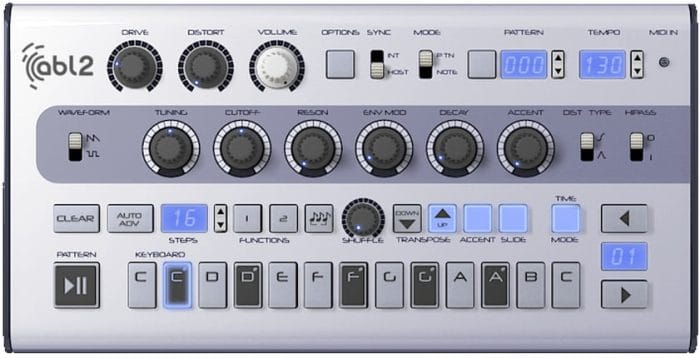 The legendary silver box which is hallmark in electronic music has been recreated in AudioRealism Bass Line 2 (ABL2). Analog modeling techniques have been employed to create a DSP-algorithm that accurately emulates every aspect of the original 303, from growling basses to hollow middles and beeping highs with metal rattling accents. Patterns are composed in a fashion similar to the original using the integrated step sequencer with easy to use manipulation functions such as transpose and randomization.
Changes in ABL2 v2.9.0
Added 64-bit support.
Improved Window compatability by storing patches and other files under My Documents.
Improvements to the 303 engine.
Patches are now stored in .pat and .param files instead of embedding the parameters into the .pat via meta-tags.
The public beta for Windows (requires a 64-bit VST host) is available to download. A 64-bit version for Mac is expected to follow soon.
More information: AudioRealism