AudioSpillage has announced a limited time sale, offering 25% off its Elecktroid instrument plug-in for Mac.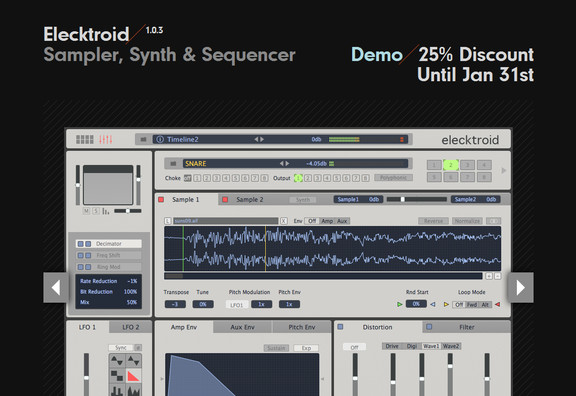 AudioSpillage is running a 25% discount 48-hour flash sale for their Elecktroid drum machine and drum synthesis plugin. The deal runs until 31st January 2014.

AudioSpillage will also be closing their 25% discountDrumSpillage 2 pre-order deal at the end of January 2014.
More information: AudioSpillage