Audiotool has announced the launch of Probe, a free online HTML sample editor.
Taking the latest web technologies into account, Probe offers a variety of features such as industrial standard waveform-rendering, fast multi-threaded effects and unlimited history steps. Probe is running on most modern browsers as Chrome, Firefox, Opera and Edge.
Probe exports to lossless wav-format (16 or 32bit). Drum-loops can be easily sliced with the Beat-Grid feature and a metronome. With a minimalistic, nice looking, responsive user-interface and lots of keyboard-shortcuts, Probe offers an easy to operate sample-editing platform right in your browser.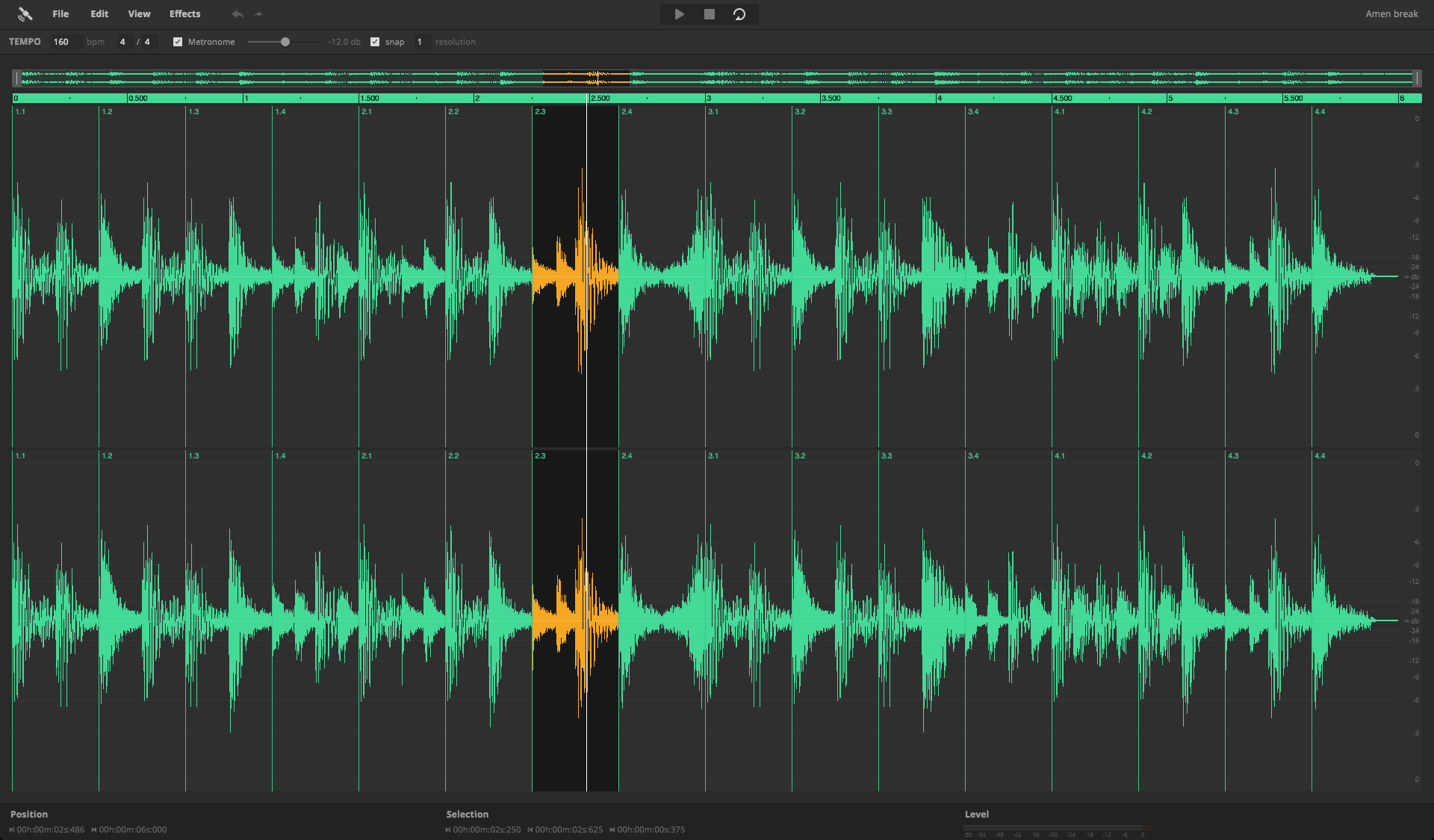 Audiotool users can export samples directly into the Audiotool cloud, however, Probe can also be used by non-users. audiotool is a browser-based audio workstation that is all about democratising the process of music creation and collaboration in the cloud. It is web-based, collaborative and free to use. The award-winning platform has nearly 1M users from around the world.
André Michelle, CTO of Audiotool states:
"We're really excited about launching our first new product in a while, which will be a great tool not only for our users but anyone looking to edit samples. Probe already runs on the latest technology we are developing for the next version of audiotool."