Auralex Acoustics has introduced its updated MudGuard v2 Microphone Shield, which isolates mics by eliminating external noise bleed and filtering out external overtones. This design is engineered for maximum effectiveness using Auralex Studiofoam® to reduce excessive room ambience and off-axis sound.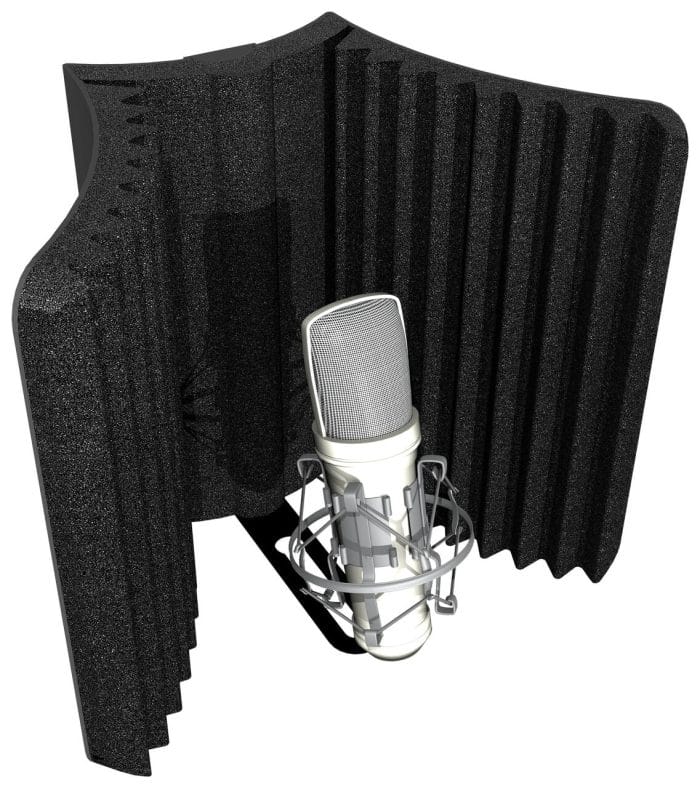 The Auralex MudGuard v2 is a microphone shield unlike any other. Its unique, patent-pending multi-radii convex shape is designed to direct any unwanted and off-axis acoustic energy away from the microphone.

Most flat and concave microphone shields tend and focus energy toward the microphone causing unwanted colorations. The non-perforated, solid back on the MudGuard v2 allows for maximum sound isolation by blocking sound from the recording environment, through the shell, to the microphone.

The included hardware allows the MudGuard v2 to easily mount to most microphone stands and allows the user the flexibility to adjust the microphone proximity.
MudGuard v2 features
Internal convex shape minimizes sound energy focusing on the microphone.
Decreases external noise while filtering unwanted overtones.
Reduce excessive room ambiance and off-axis sound for increased microphone isolation.
Engineered with Auralex Studiofoam for maximum effectiveness.
Mounts easily to most microphone stands.
Dimensions: 16″ Wide x 10″ Deep x 14″ Tall.
More information: Auralex / MudGuard v2