Auralex has announced it is shipping the 40th Anniversary Edition ProKit-1 and ProKit-2 SonoSuede ProPanel Kits, the all-in-one acoustical room treatment systems designed to address the acoustic and aesthetic needs of the small and medium-sized project studio (ProKit-1) as well as the most demanding professional mix/mastering environments (ProKit-2).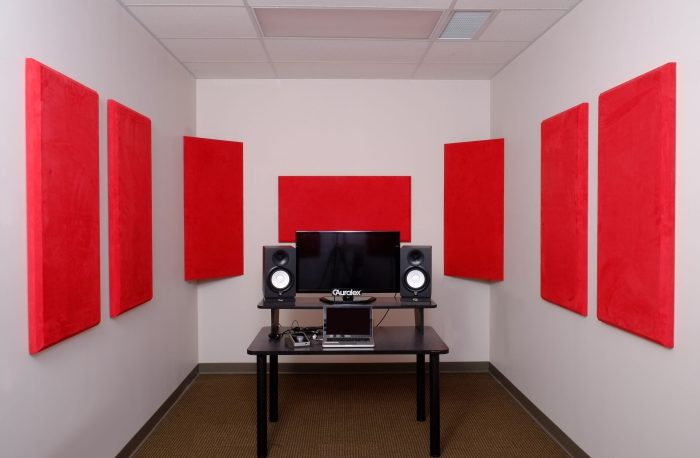 Consisting of beveled-edge 2'x4'x2" ProPanel SonoSuede fabric-wrapped Class A absorptive fiberglass panels, these cost-effective kits are highly effective at controlling critical mid- and high-band frequencies.

The SonoSuede ProKit-1 and ProKit-2 kits also include 2'x4'x2" mitered-edge ProPanel corner treatments that provide low-frequency absorption, which is critical in small and medium-sized rooms. Based on the 2" thickness of the ProPanels included in both kits, there is a greater surface area of coverage per panel over other competing offerings.

The Auralex SonoSuede ProKit-1 and ProKit-2 room treatment systems are available in two fabric choices, red or black, and include all mounting hardware. Additional Cloud and Monitor Isolation packages are also available.
Also shipping are the updated ProMAX v2 stand-mounted acoustical panels, a portable, lightweight, highly effective absorption treatment solution offering quick and easy setup and teardown.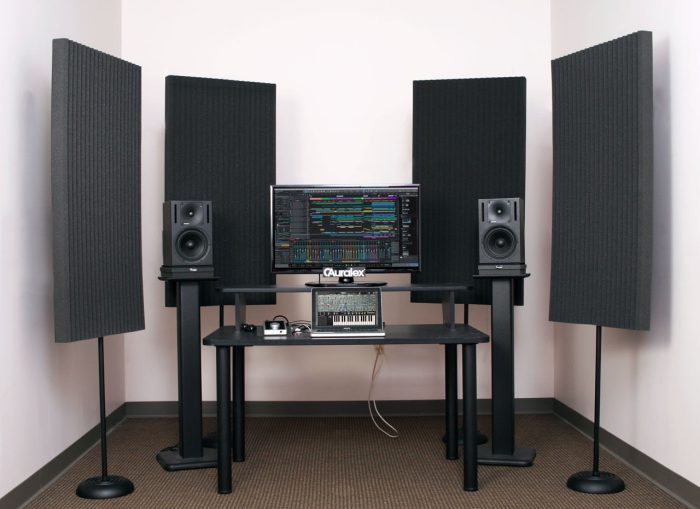 The ProMAX v2 is designed for a variety of spaces and applications and can be implemented in any location where boundary-mounted acoustical treatments aren't feasible or desired.

The unit features a 24" x 48" x 3″ absorptive Studiofoam™ panel with an updated angled reflective rear surface for tonal variability when rotated or flipped. By altering the quantity, orientation and spacing of multiple ProMAX v2's, users will be able to dial in the desired amount of room ambience.

The ProMAX v2 is a flexible, expandable and affordable solution that's ideal for a wide range of users and settings, including recording and performance applications in the studio, on stage, in the classroom, in the home and more.
More information: Auralex