Autodafe has released some modules for the VCV Rack, a free virtual modular Eurorack system.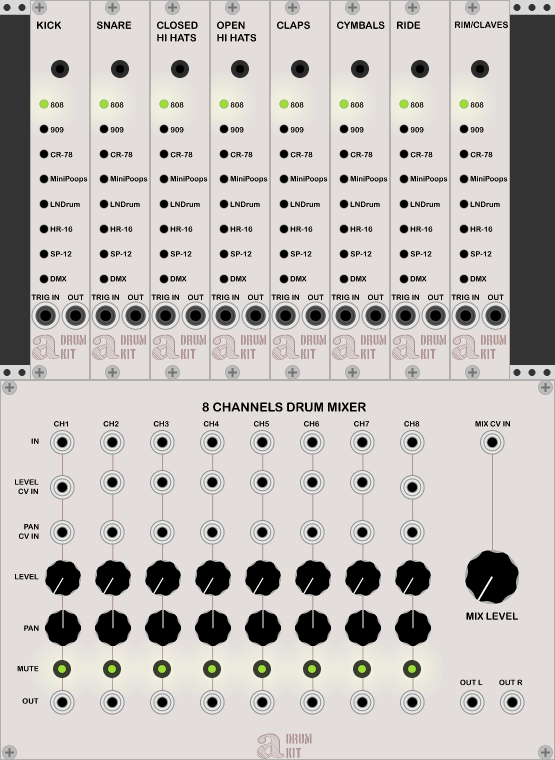 The Autodafe Drum Kit features various drum modules: kick, snare, closed and open hihats, claps, cymbals, ride, rim/claves, and an 8-channel mixer.
Each Drum Module contains samples from Roland TR-808, TR-909. CR-78, Korg Minipops, LinnDrum, Alesis HR-16. EMU-Sp-12, Oberheim DMX.
The drum samples are sourced from free web resources.
Also released is the Module Pack, including 11 modules:
LFO module with CV Input.
Simple but handy 1×8 and 2×8 Multiples.
Clock Divider.
8-Steps and 16-Steps Sequencers.
8×16 Trigger Sequencer.
Fixed Filter Bank.
Foldback distortion.
Bitcrusher.
Phaser.
The modules are available as a free download for VCV Rack v0.3.2 for Windows, Mac and Linux.
To support the creation of these free modules, a Blank Panel is available for 5 EUR.
More information: Autodafe