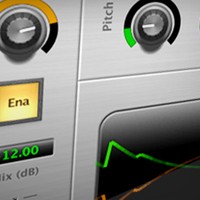 Avid is offering its Pro Tools users a free copy of the Thump percussive subharmonic synth plug-in by Metric Halo.
Our development partners continue to embrace the next-generation Pro Tools 10 AAX format, including Metric Halo. Try a free 30-day demo of its powerful new Production Bundle, featuring seven essential AAX plug-ins, which can all be purchased as a bundle or individually.

Plus, get Thump for free

Metric Halo is also graciously giving away its new Thump plug-in, enabling you to enhance or transform your drum tracks. Add low end to percussive tracks, re-create classic drum synth sounds, and more. Just complete the form to get your free AAX plug-in now.
Thump for Windows and Mac (AAX DSP/Native, no iLok authorization required) is availability from Avid.
More information: Metric Halo Thump