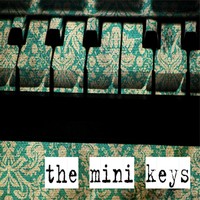 Bad Cat Media has launched its "Pickup Series" of free sample packs with the release of Mini Keys, a toy keyboard pack.
This is an exploratory series where every sample is recorded through high quality preamps but instead of using a microphone we use an excellent hum-bucker guitar pickup. The result is a crisp and clean sample with an incredibly low noise floor recorded at 24bits and 48khz. Combine that with some experimental scripting in Kontakt to create some slightly off quilter possibilities and you have an interesting tool for the mad scientist music producer/composer.

Volume #1 in The Pickup Series is The Mini Keys. A tiny toy keyboard with a very distinct 8-bit sound. After sampling this keyboard via our humbucker, we programmed a basic patch for a convincing retro game sound. The true fun came when we developed the Kontakt script which makes this instrument anything but mini.
The Pickup Series is available in both Kontakt 4.2.4+ and EXS24 formats, which are both included in the package.
More information: Bad Cat Media