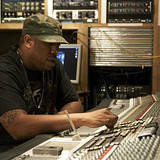 Beat Kangz and Rockwilder have announced an innovative strategic partnership that will empower music producers and artists through the promotion and sale of Beat Kangz's desktop music production software Beat Thang Virtual.
Beat Thang Virtual provides the fastest, easiest way to produce professional dance, urban and hip hop music for veteran and novice users alike. Loaded with over 3000 sounds, a sampler, 16-track sequencer, digital FX and waveform editing, Beat Thang Virtual software makes beat making accessible by turning any Mac or PC into an easy to use music production station. The desktop software retails for $149.00.

Rockwilder will promote Beat Thang Virtual on RocBattle.com, the number one beat battle and beat sales website on the internet, where artists and producers meet to buy and sell beats, and producers "battle" by pitting their best tracks against one another with users voting to determine the winner. All customers who purchase Beat Thang Virtual will receive a free exclusive membership to RocBattle.com, and a copy of Rockwilder's video Sell More Beats Online: What Every Producer or Beat Seller Should Know About How To Be Successful Selling Beats Online.
A common mission for both companies is to provide up and coming artists and producers with the professional tools needed to create and promote their music.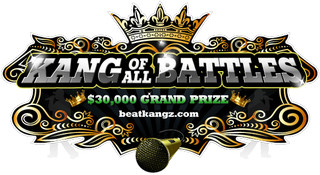 In that spirit, the partnership also announces the KANG OF ALL BATTLES, a contest where one artist and one producer will win over $30,000 in cash and prizes.
The top producer wins:
$10,000 cash
A Full page Ad and Promotion in XXL Magazine
A Custom Shop personalized Beat Thang hardware unit
Tickets for two to the BET Hip Hop Honors
A PLAYA THANG iPhone APP loaded with the producer's songs
Photo Shoot and image consulting provided by Eye Jammy Productions
Graphic design package provided by Left Thought Creations
An all expense paid trip to Nashville for a meeting with industry heavyweights like Bob Ezrin, Rockwilder and The Beat Kangz
The winning track will appear on an upcoming Beat Kangz mixtape
The top artist wins:
$10,000 cash
A Full page Ad and Promotion in XXL Magazine
A Custom Shop personalized Beat Thang hardware unit
Tickets for two to the BET Hip Hop Honors
A PLAYA THANG iPhone APP loaded with the winner's songs
Photo Shoot and image consulting provided by Eye Jammy Productions
Graphic design package provided by Left Thought Creations
An all expense paid trip to Nashville for a meeting with industry heavyweights like Bob Ezrin, Rock Wilder and The Beat Kangz
The winning track will appear on an upcoming Beat Kangz mixtape
A song produced by Rockwilder
More information: Beat Kangz