Plugin Boutique has launched a sale on the Drop-X sampler plugin and Bollywood Maharaja Drums virtual instrument by BeatSkillz.
Drop-X is a beat repeat sampler that lets you create fills, drops and rolls in real-time.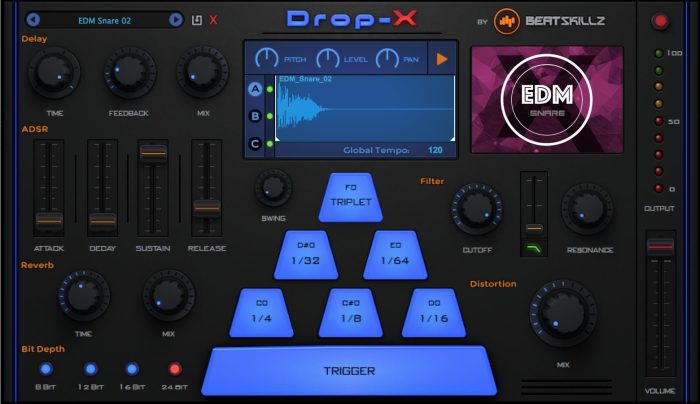 DropX is a very easy to use Drag & Drop Sampler plugin with Beat Repeat. The plugin can contain upto 3 layers of samples which are auto-mapped by pitch as soon as they are dropped in the sample window per layer.

Easy to Use: Single Page Interface. Easy Label of all Parameters.

Sample Functions: Upto 3 Samples can be dragged per preset (A, B, C). Each sample has its own pitch, vol, pan controls which can be assigned to any MIDI Controller and can be automated. There is also a sample reverse feature per sample layer (A, B, C).
The Bollywood Maharaja instrument plugin features 1,200 one shot drum sounds organized into 100 Kits.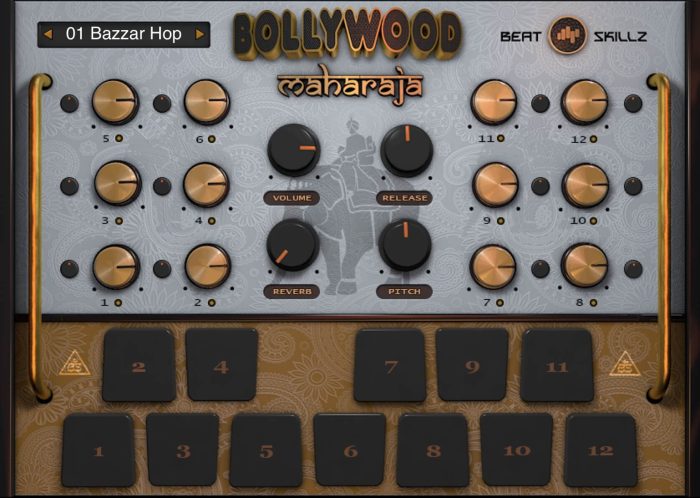 Everyone today has the same Drum Kit libraries as they are derived from other libraries and beat machines. We wanted to do something special, yet we wanted to sound contemporary and cater to new Hiphop, Trap, EDM composers, producers and bring an extra flavour to their music.

So we went to India and recorded some amazing sounds of Indian Percussion with some of the top musicians of bollywood. All these sounds were then treated with outboard EQs and Compressors to make them sound even more punchy in the context of todays music.

This is a genre defining library in itself!. The plugin is well designed to fit in your workflow with 100 kits of "perfectly" engineered sounds which go well together and cater to your Trap, Hiphop, OVO, EDM or your own new genre!Bollywood-Maharaja-thumb

Whether you a Beatmaker or a film composer looking for new sounds, this plugin library will amaze you!
Drop-X (VST/AU/AAX) and Bollywood Maharaja (VST/AU) are available at a 50% discount until February 8th, 2017.
More information: BeatSkillz / Drop-X & Bollywood Maharaja Drums Sale