Best Service has announced the release of Emotional Violin, a virtual violin instrument for film scoring, pop music, songwriting, classical and modern avant-garde violin compositions.
Following up on Emotional Cello, Harmonic Subtones returns with the second virtual instrument in the series.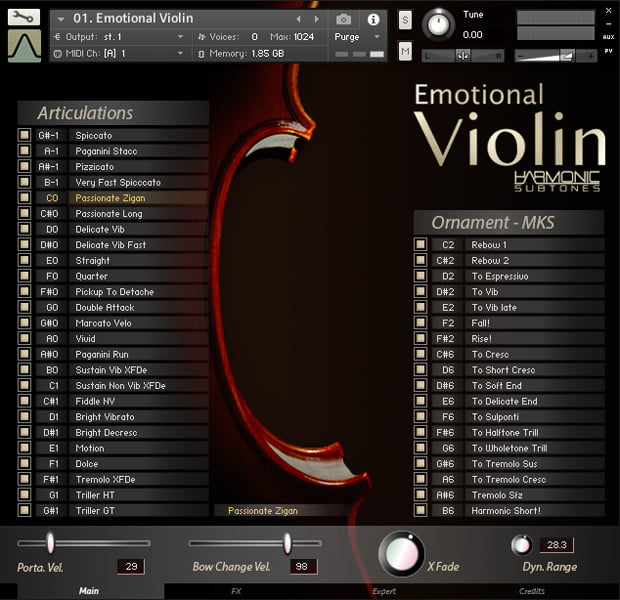 A unique, virtual instrument that convinces through its variety of articulations, its direct and unadulterated sound and unusual playing techniques, including rebowing. With its impressive and at the same time emotional sound, it enables expressions that have never been achieved before.

Emotional Violin has been recorded throughout in a musical context to capture the expressiveness and natural bowing of real instrumentalists. The intelligent scripting enables more than 50 different playing styles and True Legato, making this library extremely versatile.
Emotional Violin is available for 199 USD/EUR. Registered users of Emotional Cello can crossgrade for 159 USD/EUR.
More information: Best Service