Bitwig has announced Community Controllers, a new section of its website dedicated to Bitwig Studio's groundbreaking integration with virtually any hardware controller.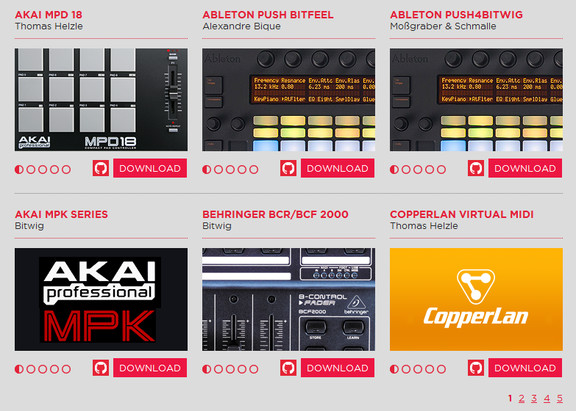 The Bitwig "Open Controller API," an open-source platform makes this possible using JavaScript which allows anyone from hardware manufacturers to Bitwig Studio users to create, share, and collaborate on powerful controller scripts, for the best possible integration of controller hardware and Bitwig Studio.
Bitwig has also announced that its Bitwig Studio EDU License will be released on June 11th, 2014.
Whether you're a student designing sounds for production or performance, an educator developing an inspiring course curriculum, or an administrator supplying the latest tools and workflow to ensure your institution remains competitive, Bitwig will offer support with a cost-effective solution for purchasing Bitwig Studio.

Bitwig Studio EDU Pricing details are as follows:
209 EUR, USD 289.99 (MSRP) 269.99 (MAP)
Additionally, the first major Bitwig Studio Update is on schedule to offer new features, continuing to eliminate the boundaries between your creativity and workflow. A release candidate is available to download.
More information: Bitwig