Bitwig has announced the release of Bitwig Studio 2.5, an update to the music production software for Windows, Mac and Linux.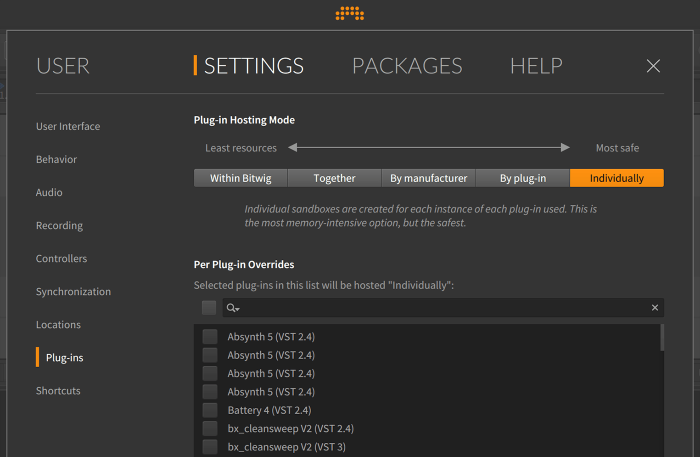 The update comes with a complete overhaul of plugin hosting, new Clip Blocks and lots more.
For Bitwig Studio 2.5, we chose a few select features that were either requested or inspired by our community (that's you). Some features lean toward performance. Others streamline audio editing. And a few help you find what you need faster.
The main new features in Bitwig Studio 2.5 are:
Plug-in hosting overhaul.
Concept of clip blocks, for addressing different groups of Launcher clips with new Next Action options.
Slide-content editing gesture, for shifting the content of clips from the Arranger Panel (and audio events from the Detail Editor Panel).
New device: Note FX Selector, for setting up multiple note FX layers and dynamically switching between them.
macOS: Pinch-zooming using trackpad for zooming in all timeline editors (including Arranger) and in the Sampler waveform display.
Bitwig Studio 2.5 is free for all license holders with an active Upgrade Plan. New users can purchase Bitwig Studio for $399 USD from the Bitwig Webshop and distributor Plugin Boutique.