Blue Cat Audio has released an update for its Blue Cat's Freeware Pack, a bundle of free audio effect plugins.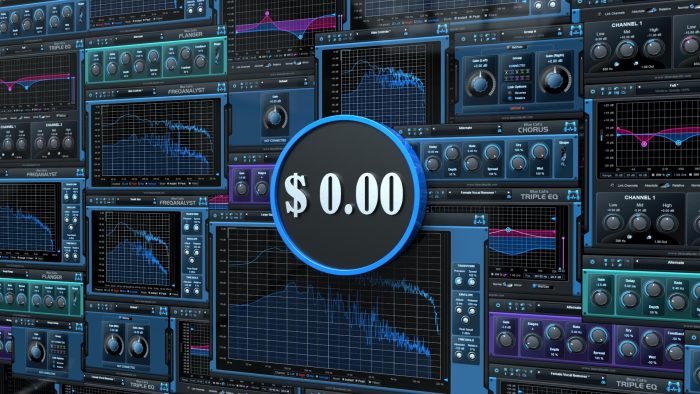 The new version of the free plugins bundle now includes the Free Amp plugin, which was previously only available separately.
The user interfaces of the other plugins has been refreshed with the new Blue Cat Audio design, and they are now fully zoomable. The spectrum analyzer now performs most of the computation in the background, freeing up resources for other audio processing tasks.
The update includes many other improvements and fixes detailed below.
Changes in Free Amp v1.11
Improved convolution performance for the impulse response loader on multicore processors.
Now included in the Free Pack bundle.
Changes in all other plugins
Refreshed GUI design, with improved usability and improved touchscreen support.
The GUI can now be zoomed from 70% to 200%.
Added Retina displays support on Mac (text and graphs using high resolution).
Last loaded preset is now remembered in session and displayed in the presets menu.
Plug-in state can now be reverted to the last loaded preset.
New installer on Mac.
Fixed minor compatibility issues with Mac OS High Sierra and Mojave.
Dropped support for Windows XP and Mac OS X 10.6 and earlier.
Dropped support for legacy DirectX plug-in format.
Fully compatible with previous versions of the plugin (except for VST3 format on Mac).
Additional changes in FreqAnalyst 2.3
Fixed: audio did not pass thru the plug-in in some VST3 hosts.
Spectrum analysis is now performed in the background and does not affect audio performance.
The plugins are available for download individually or as part of the Freeware Pack bundle from Blue Cat Audio and distributor Plugin Boutique.