Bome Software has released version 1.8.1 of Bome MIDI Translator Pro, a software solution for controlling software and hardware.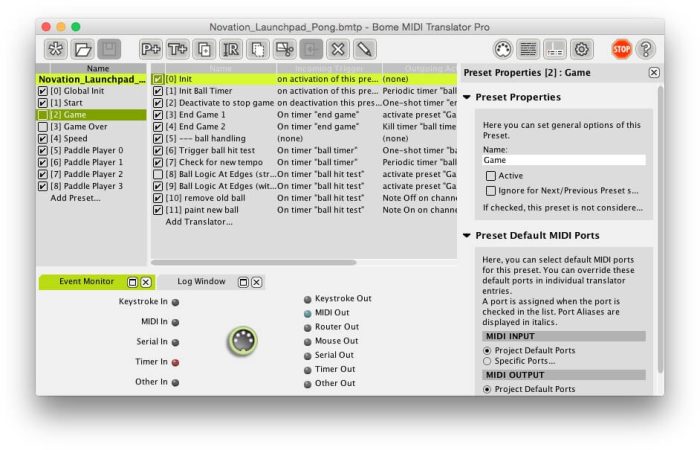 With our software Bome MIDI Translator Pro, you can control your computer from MIDI devices or other devices. For example: you can control your favorite software with a MIDI control surface, use MIDI turntables with arbitrary DJ software, map MIDI messages to other MIDI messages, and much more.
Changes in Bome MIDI Translator Pro v1.8.1
Tray / menu bar icon.
Keystroke Input action: added Key Sequence and Text modes.
Keystroke Action: enter special keys using a list (media keys, Alt-Down, Alt-Up, etc.).
Improved keyboard navigation and screen reader support.
Improved command line usage.
Windows: screen reader support.
100% compatible with previous project files.
Bome MIDI Translator Pro for Windows and Mac is available for purchase for 59 EUR incl. VAT.
Bome has also announced it is now shipping its BomeBox hardware MIDI router.
It is a versatile MIDI router, with USB, MIDI DIN, Ethernet, and WiFi connections.

And the icing on the cake: you can load your MIDI Translator Pro projects into the box and it'll run them with all your MIDI mappings, routes, timers,… without the need of a computer: MIDI Translator Pro in a box!
The BomeBox is available for purchase for the introductory price of 199 EUR incl. VAT (regular 249 EUR).
More information: Bome Software