BOOM Library has announced the release of its new Creature Foley library, comprising over 19,000 sounds in total.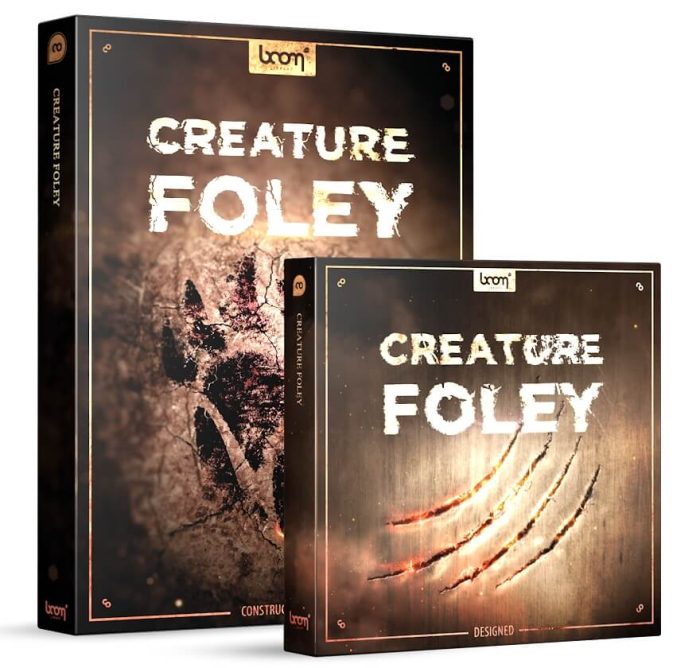 Recording and designing for the highest standards in video game development, BOOM Library pushed their limits once more in terms of content scope and diversity.
Creature Foley – Construction Kit
The Creature Foley Construction Kit contains over 17,000 sounds and variations in more than 1400 files, divided into the following categories: BITE, BODYFALL, CLAW, MOVEMENT, STEP, SWIPE and WINGS.
Surface interactions (such as steps or body falls) feature the following materials: Concrete, dirt, grass, gravel, sand, snow, water, mud, wood and additional sweeteners. From insects to skyscraper-sized monsters and subtle rustling to devastating impacts, the Creature Foley Construction Kit equips you to deal with any Foley design task for creatures and beyond.
Creature Foley – Designed
The powerful DESIGNED collection offers different sounds and variations in three basic sizes. No matter which weight class your creature, it will sound impressive, detailed and authentic, as the key processing has already been done for you.
While Creature Foley DESIGNED delivers maximum impact on its own, it's also a great ignition aid for your own designs in combination with the Construction Kit. It features all the Construction Kit surface materials and highlights; whether you are building monstrosities from the ground up or emphasizing key movements in a scene, the Creature Foley DESIGNED Foleys are a special treat for any occasion.
The Construction Kit and Designed libraries are now available for 149 EUR and 99 EUR, respectively. A bundle of both has a reduced price of 199 EUR.
More information: BOOM Library