Boz Digital Labs has launched its Black Friday sale, offering discounts of up to 80% off on its plugins and bundles for a limited time.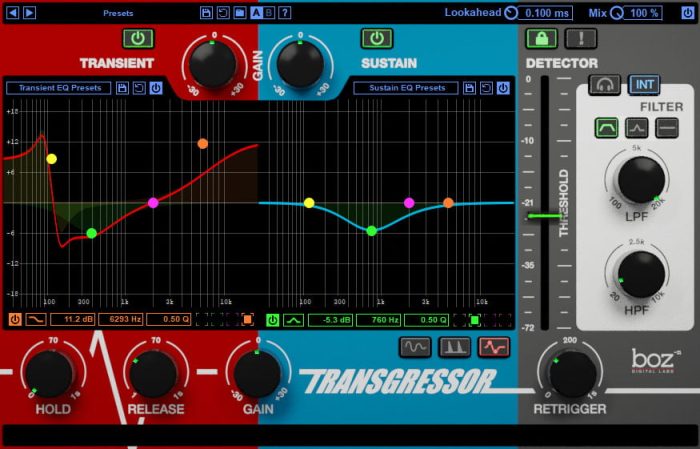 The sale includes the newly released Transgressor 2 plugin.
Transgressor sets a new standard for transient design by combining transient shaping with two 4-band equalizers, giving you the unprecedented power to EQ attack and sustain individually. Now you can craft the sound of your drums any way you want, whether it's subtle enhancement or changing the sound of an entire kit, and more.
Other plugins on sale:
Sasquatch 2: $29 USD.
Imperial Delay: $29 USD.
Manic Compressor: $29 USD.
The Wall: $29 USD.
Pan Knob: $19 USD.
ProVocate: $19 USD.
The Hoser: $29 USD.
The Hoser XT: $39 USD.
+10db Bundle: $39 USD.
+10db Compressor: $29 USD.
+10db Equaliser: $29 USD.
David Bendeth Signature Bundle: $59 USD.
The sale is available from Boz Digital Labs and distributor Plugin Boutique until December 6th, 2019.