Reverb has announced that the Official Brian Setzer Reverb Shop will open next Wednesday, August 26th.
The shop will feature find dozens of guitars, amps, and even a silver sparkle upright bass from across the Stray Cats and The Brian Setzer Orchestra leader's career.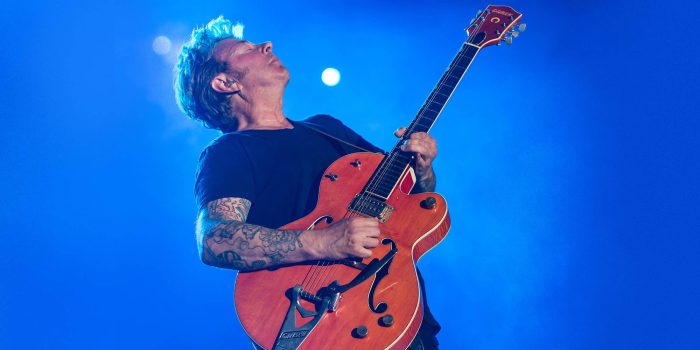 "So I guess you're wondering why I'm selling all these guitars," Setzer says in the video above. "I've heard that you can only play one at a time—I don't know if I believe that, but, that's what I've heard."

Luckily for us, Setzer is opening the doors to his collection and selling off more than a few of his excess gems.

These include a prototype of his Gretsch signature guitar, modeled after the vintage original. "People are very interested in the guitar that's called Smoke, that Gretsch is making," he tells us. "It's an exact replica of the guitar I've played for 30 years. I've played it on all the albums and tours, on 'Sleepwalk' and all those songs. They've made two prototypes. This is the first prototype of the Smoke guitar. That's a real nice-playing one."
You can sign up for email alerts at Reverb to be the first to know when the shop goes live.
More information: Reverb