Plugin Boutique has announced an exclusive sale on the BUTE Loudness Analyser by Signum Audio, offering 65% off on both the stereo and surround version of the loudness meter plugins.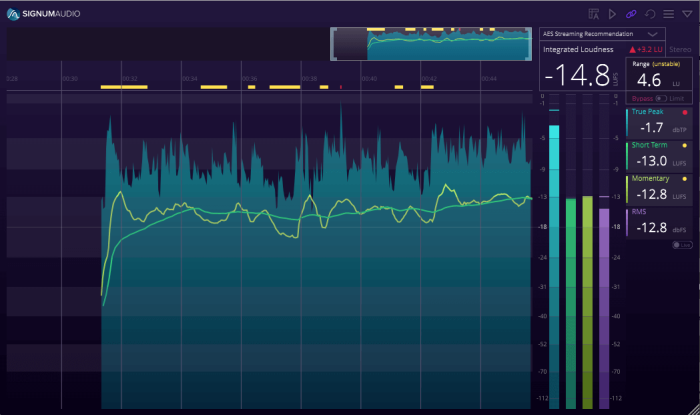 As loudness standards are being adopted on more and more broadcasting and streaming platforms, loudness meters have become an invaluable tool for serious audio producers – whether you are producing for broadcast, music, gaming, podcasts or film.

Meeting loudness standards ensures your audio is optimised for streaming and broadcasting, thus retaining the dynamics of your audio. Our BUTE Loudness Analyser is the backbone of our range of loudness solutions and truly is the very latest in loudness management software.
The stereo version of BUTE Loudness Analyser is on sale for $29 USD; the surround version is $39 USD.
The offer expires April 1st, 2020.
More information: Signum Audio