Softube has announced that a purchase of the Console 1 comes with the American Class A channel strip for free through December 31st, 2019.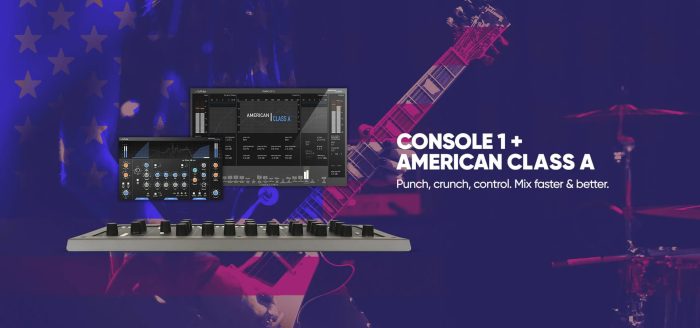 For the rest of 2019, in addition to the included Solid State Logic SL 4000 E-series console emulation, Console 1 comes with an alternative desk sound – the punchy, in-your-face American Class A – for free (usual retail price $299)!

If you've ever dreamed of a brighter tomorrow for your mix, of a future where your kicks can be beefy and fat, your guitars can blaze a trail of their own, and your vocals can lead at the top level with the world's greatest… the American Class A channel strip is for you.
Register a new Console 1 before January 1st 2020 and licenses to Console 1 and American Class A will be added automatically to your Softube account.
More information: Softube