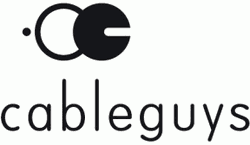 Cableguys has announced updates for all its instrument and effect plug-ins for Windows and Mac.
We've just updated all our products. The new versions contain UI fixes and — more importantly — fix a crash bug for Curve's, FilterShaper's and WaveShaper CM's intern MIDI automation.

Download the new versions of Curve, FilterShaper, VolumeShaper, MidiShaper and PanCake right from our website.

You can get Curve 2 CM and WaveShaper CM for free with Computer Music Magazine and Curve 2 BE for free with the German Beat Magazine. If you already own them, simply click the "Check for updates" link within the plugins.
More information: Cableguys