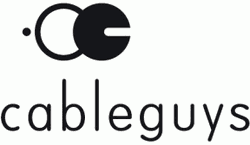 Cableguys has released updates for its Curve, Curve CM, FilterShaper, PanCake and WaveShaper CM plug-ins for Windows and Mac.
The new versions — Curve 2.5.2, Curve CM 2.5.2, FilterShaper 3.2.2, PanCake 2.2.2 and WaveShaper CM 1.3 — fix a bug with One-Shot mode, and improve multi-selection of waveform points, as well as compatibility with Cubase 8 and OS X Yosemite.

Download the new versions of Curve, FilterShaper and PanCake right from our website.

You can get Curve 2.5 CM and WaveShaper CM for free with Computer Music Magazine. If you already own them, simply click the "Check for updates" link within the plugins.
More information: Cableguys