Apollo Sound has released the fourth part of its chill oriented series of guitar packs. Chill-Tempo Jazzy Guitar features the sounds of a hollow body electric guitar performed by gifted chillhop producer and professional session guitar player Michael Melkumian.
This guitar is considered the standard in lofi, chillhop, jazz music & has it's own unique sound which is very recognisable but it's difficult to replicate it using a standard electric guitar.

To make this library top-notch we took Ibanez AF75 hollow body electric guitar, Vox AC15CH limited edition guitar amp head, Orange PPC212OB guitar cabinet and recorded guitar sound with three ways: JHS PulpNPeel V4 DI pedal, AKG C414 condenser microphone, Shure SM58 dynamic microphone. We've processed all the three signals via analogue preamps & compressors, equalized and mixed it together to perfection.

As a result, we got more than 600 enchanting jazzy guitar loops, chords & melodies recorded in 10 different tempos and more than 10 different keys. It's perfect for creating LoFi Hip Hop, ChillHop Beats, Downtempo, Trip Hop, Chill Trap, Future Soul and Ambient tracks.
The pack includes 665 jazzy guitar loops and samples:
160 Clean Jazzy Guitar Loops.
160 LoFi Jazzy Guitar Loops.
160 Wet Jazzy Guitar Loops (with reverb).
160 REX2 Sliced Jazzy Guitar Loops.
15 Jazzy Guitar Chords.
10 Jazzy Guitar Licks.
25 Soft Sampler Patches for Kontakt and EXS24.
Chill Tempo Jazzy Guitars is available at Loopmasters for £19.95 GBP.
Fundamental and irreplaceable toolkit for all ChillHop & LoFi Hip Hop producers and beatmakers, the Mellow ChillHop Beats sample pack brings a 3GB+ collection of the smoothest lofi and chill hip hop samples.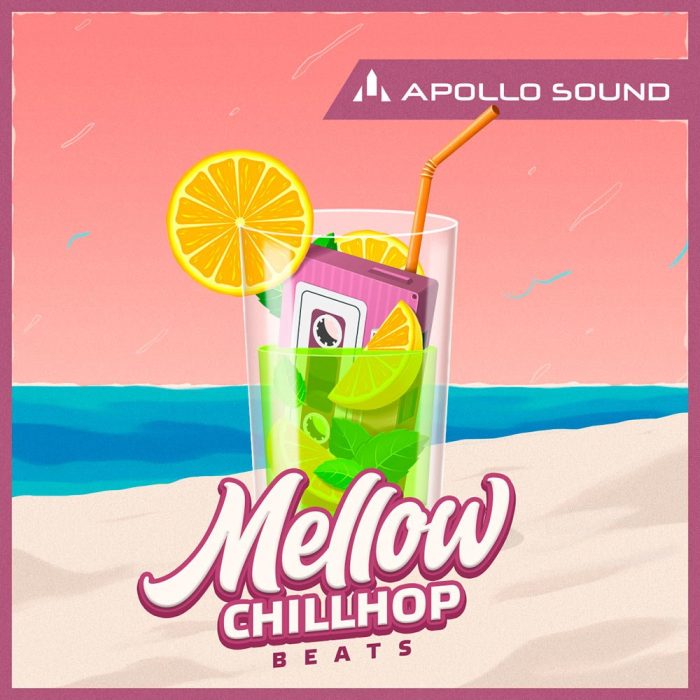 The pack is an optimum combination of exclusive live instrument recordings, advanced sound design technologies & off course creativity of our in-house producers. You can expect to find inside a huge amount of calming jazzy keyboards & pianos, dusty LoFied melodies, lush synth tunes, retro-styled saxes & trumpets, soulful guitars & tight bass loops (synth, upright & live). And all that is peppered with hand-crafted MPC beats, midi chord progressions, custom-made drum hits, smooth musical samples, chopped grooves & vinyl scratches.

For those who strive for initial inspiration we offer 16 brilliant chillhop, LoFi & BoomBap song starters, fully detailed, mixed and volumed (including midi files). So you just need to drag-n-drop it into your project and start changing them with your vision.
Mellow ChillHop Beats includes 1,491 sound files:
186 Drum loops (30 Full, 156 Stems).
16 Song Starters (+ MIDI).
36 Bass Loops (synth, upright & live).
60 Clean Keys Loops (+ MIDI).
60 LoFi Keys Loops (+ MIDI).
40 Guitar Loops (Clean + LoFi).
14 Sax Loops (Clean + LoFi).
21 Trumpet Loops (Clean + LoFi).
18 Synth Loops (+ MIDI).
11 Misc Loops (Vox Chops & Strings).
9 Chopped Melody Loops.
33 Scratch Loops.
391 Rex2 Sliced Loops.
33 Textures (Vinyl, Tape & Voice Over).
65 Musical Samples.
60 Drum Samples.
98 MIDI Files.
70 Sampler patches for Kontakt and Ableton.
The sample pack costs £39.95 GBP, with parts sold separately starting from £11.95 GBP.
More information: Apollo Sound