Reverb has launched the official Chris Shiflett Reverb Shop, where you get the chance to pick up one of 20 different instruments from the lead guitarist for the rock band Foo Fighters.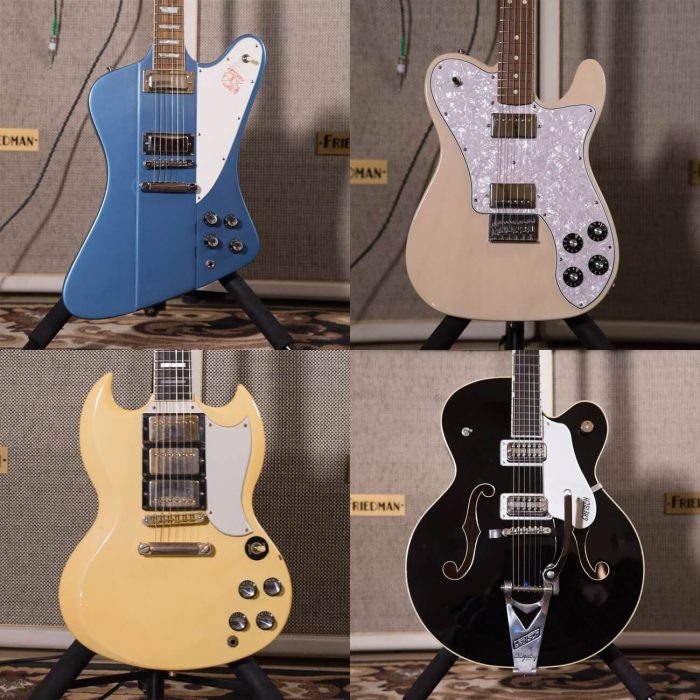 On a recent trip to the Foo Fighters' rehearsal studio in L.A., guitarist Chris Shiflett told us, "I have an excess of guitars that I've gotten over the years—I have more than I could even really play and more than I do play."

"It would be fun to see these things find a home elsewhere, where somebody's going to actually play them and put scratches on them," Shiflett says. "I'm going to take these 20 guitars and turn them into two guitars. That's kind of my plan."

This week, Mr. Shiflett's plan is coming to fruition with the launch of the official Chris Shiflett Reverb Shop. With listings for 20 different instruments from his tenure with the Foo Fighters, Chris' shop presents a rare opportunity for Foo Fighters fan to snag a piece of the band's vast gear collection.
Highlights from the shop include a 2002 Gibson Firebird V Reissue in pelham blue that Shiflett purchased around the time the Foo Fighters recorded One By One, the first album on which Shiflett played. Also on sale is the very first Fender Chris Shiflett Signature Telecaster Deluxe Prototype sent to Shiflett in the very early stages of the design process, a 1990s Gibson '61 SG Les Paul Custom Reissue, and a Gretsch Brian Setzer Signature Black Phoenix.
More information: Reverb.com