Triple Spiral Audio has announced the launch of three Christmas Specials, a collection of limited edition sound libraries which are available for 1 month only.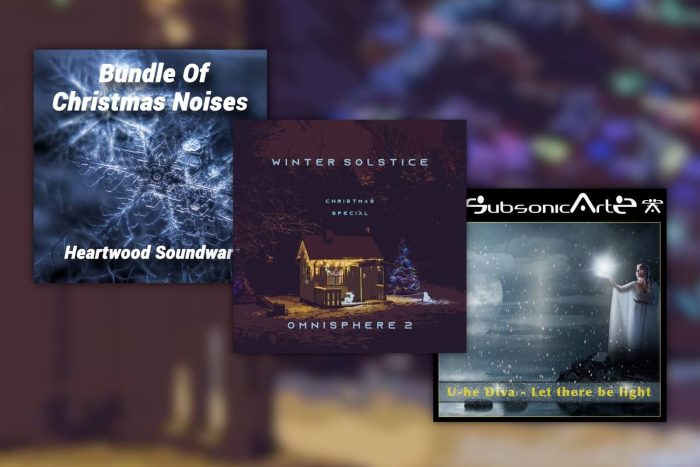 The Winter 2020 Sale is coming to an end and till 25 December there is a storewide sale with all the previous deals active for a few days with up to 40% discount. Find all the deals on the product page or some of the highlights at the dedicated Winter 2020 Sale page.

This year we have 3 Christmas Specials: Winter Solstice for Omnisphere 2 by Triple Spiral Audio, Let There Be Light for DIVA by Subsonic Artz and Bundle of Christmas Noises by Heartwood Soundware.
The soundsets and libraries are only available until January 21st, 2021, priced 10 EUR each.
Triple Spiral Audio will donate 50% of all the proceeds to the Feeding America and The European Foodbank Federation charities in an effort to support those who have been hit the hardest by the ongoing pandemic.
More information: Triple Spiral Audio